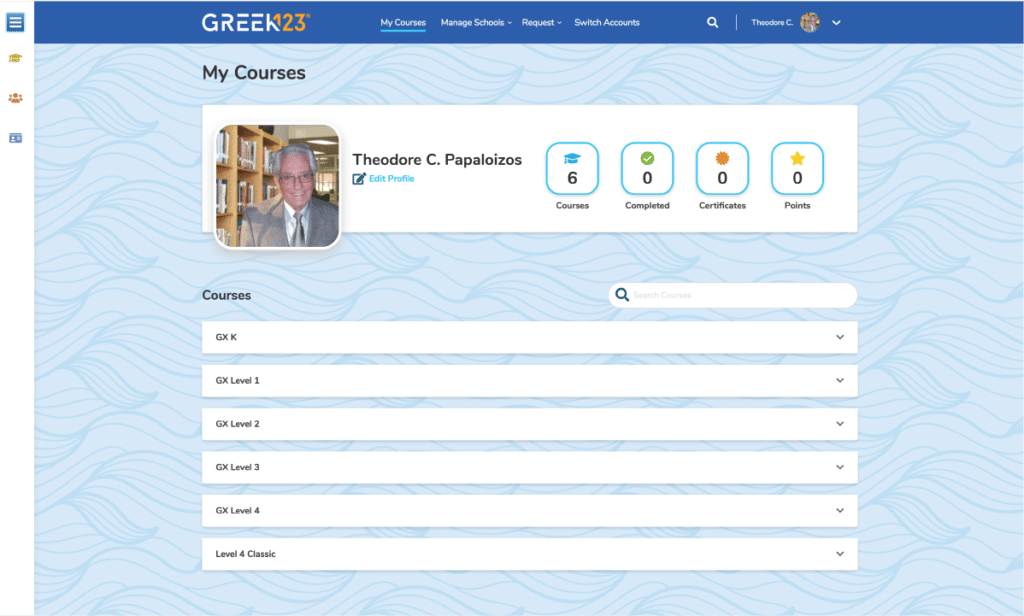 1My Courses dashboard is where teachers access all their courses.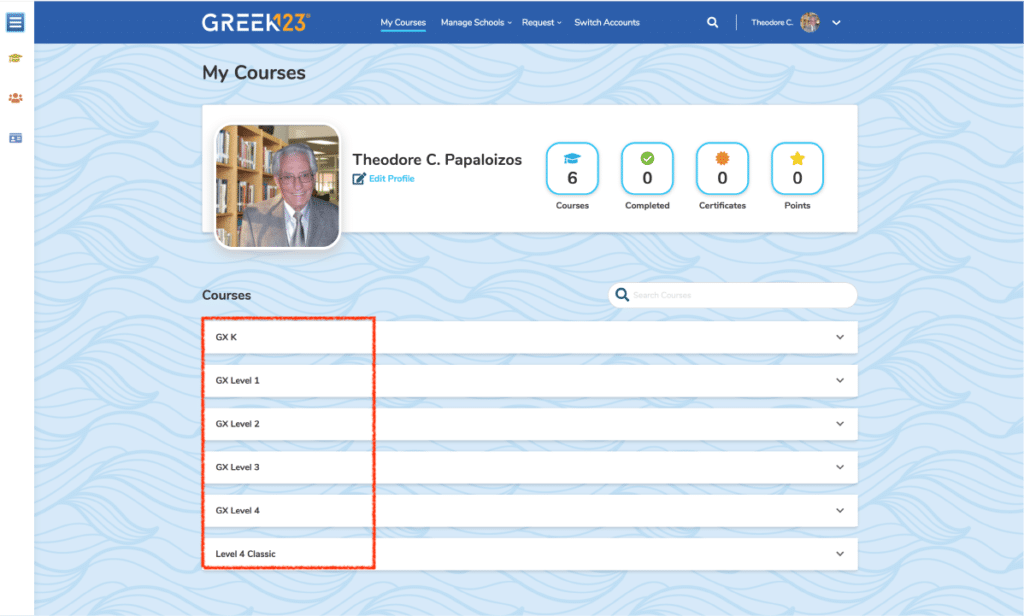 2Teachers have access to all the courses in which the school has registered. Students only have access to course(s) in which they have been registered.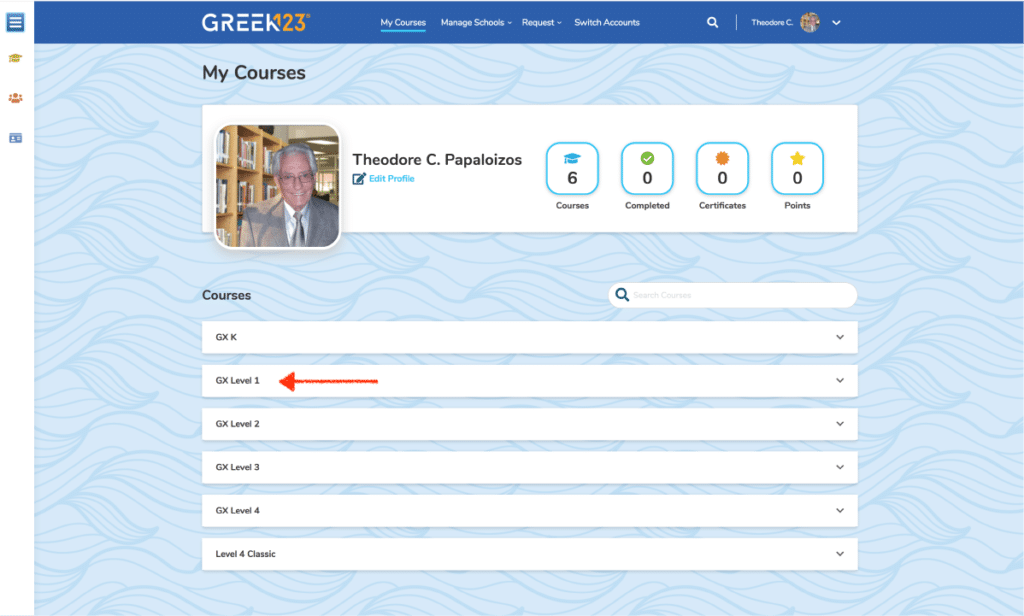 3Select a level to access your course content.
4For information on the Course Dashboard, please click here.