1Select a course from My Courses Page.
2Click on the Materials Tab.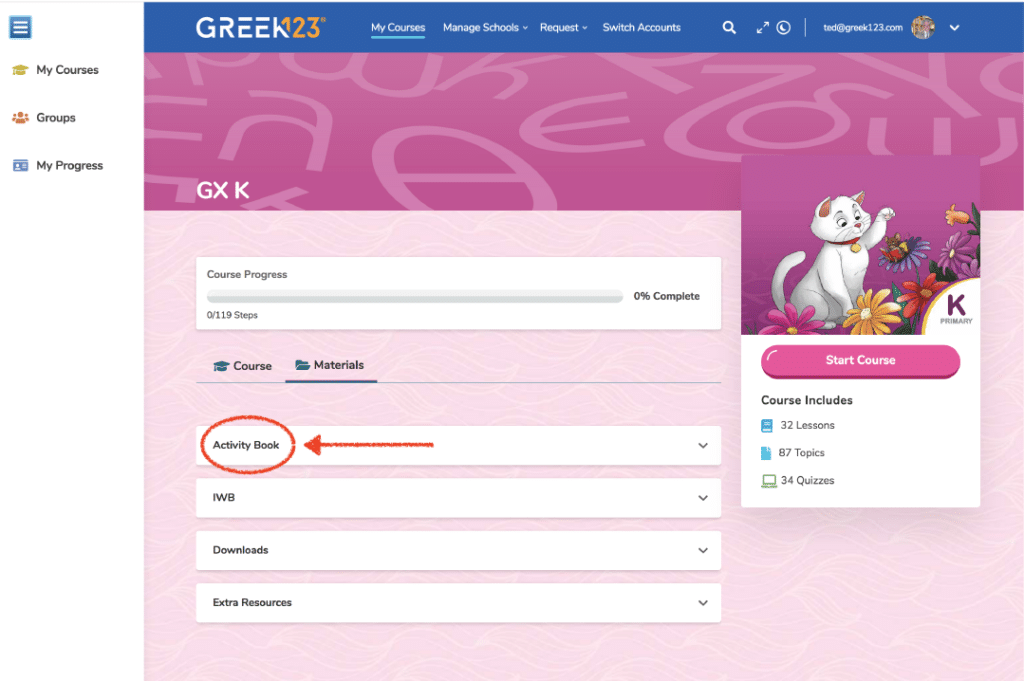 3Select Activity Book.
4Select Lesson.
5Use the side navigation to navigate from page to page. If you are using a screen share software (for example Zoom) you can use the annotation tools to write on the screen.
6If a blank box pops up instead of the Activity Book, please try loading it again using a different browser.
7Although you see icons in the top right corner to print and download the Activity Book, please not these features are locked.
8For IWB information, please click here.