1Select a lesson.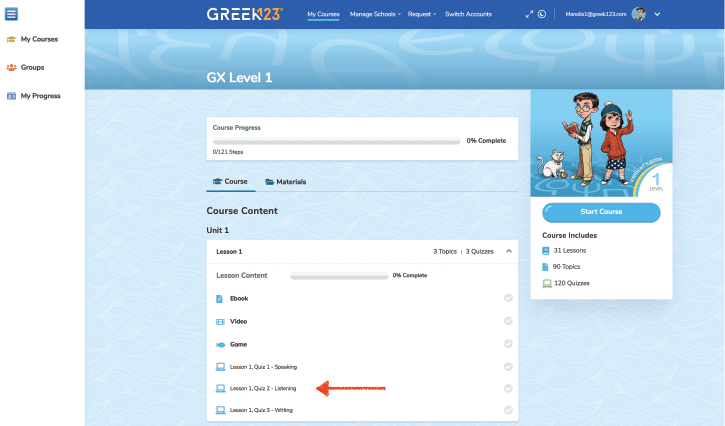 2Select one of the lesson quizzes.
3Click on Start.
4Answer each question by selecting the correct answer. Click on the Next button to proceed.
5 Click Finish Quiz to have the quiz marked as complete.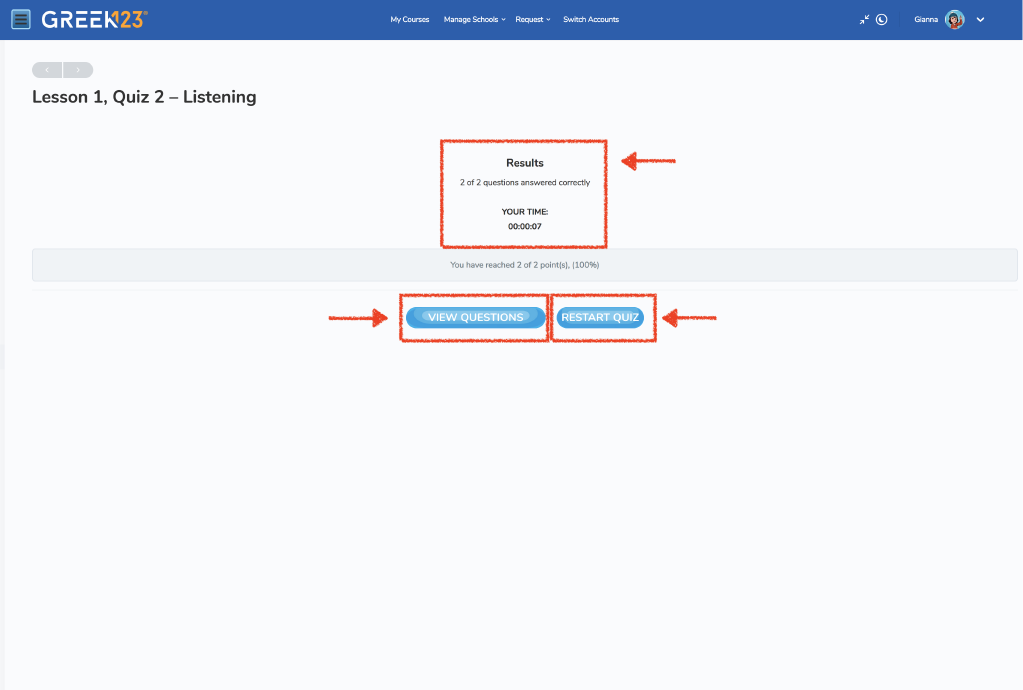 6Upon completion quiz Results are shown. You may also Restart Quiz or View Question answers.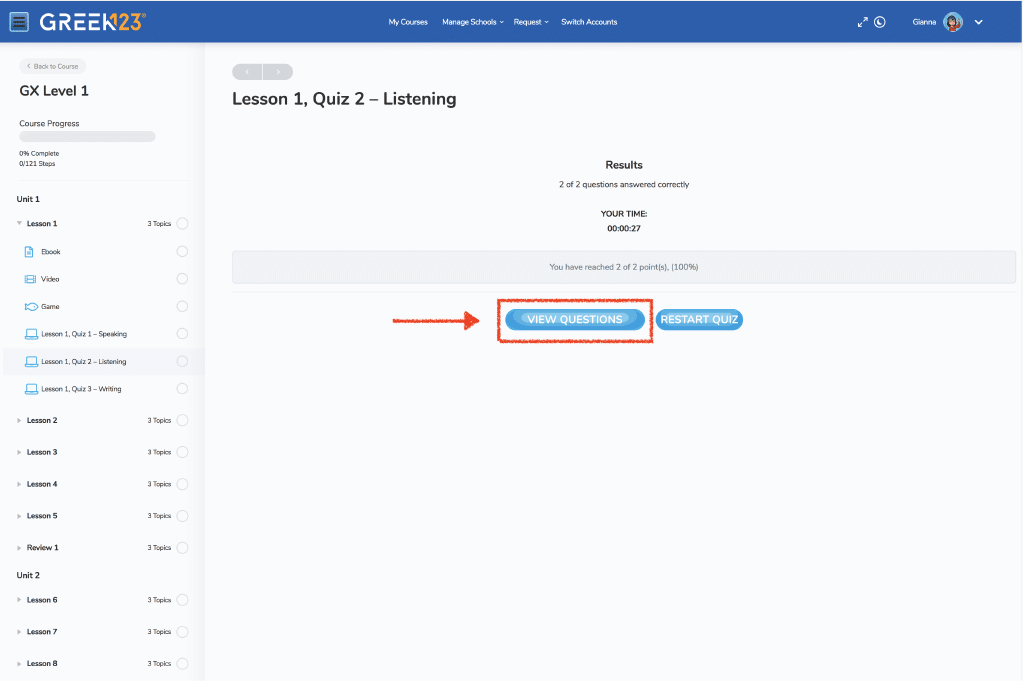 8Click on View Questions.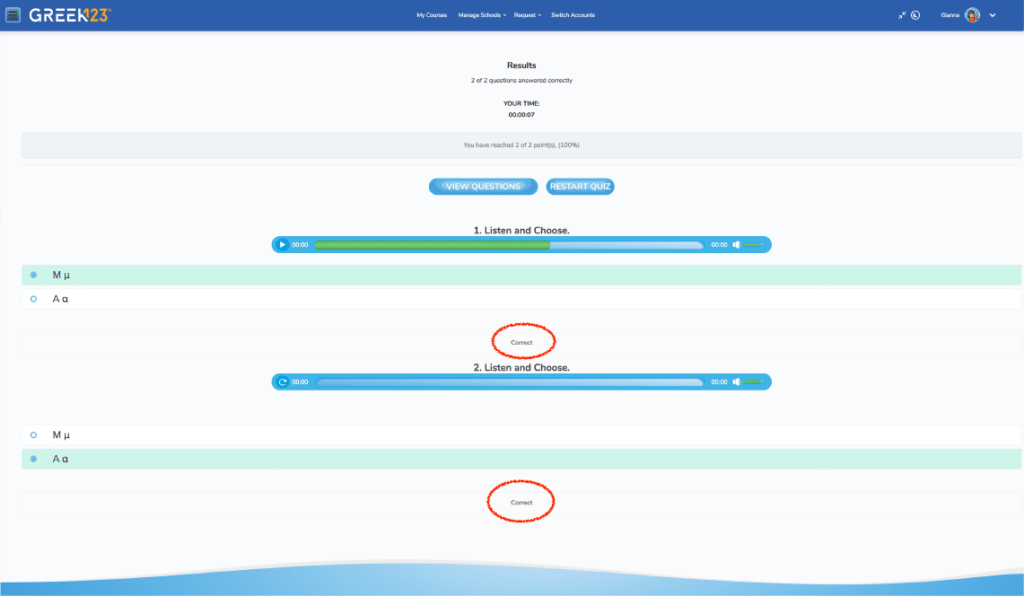 9We see the correct and incorrect answer choices.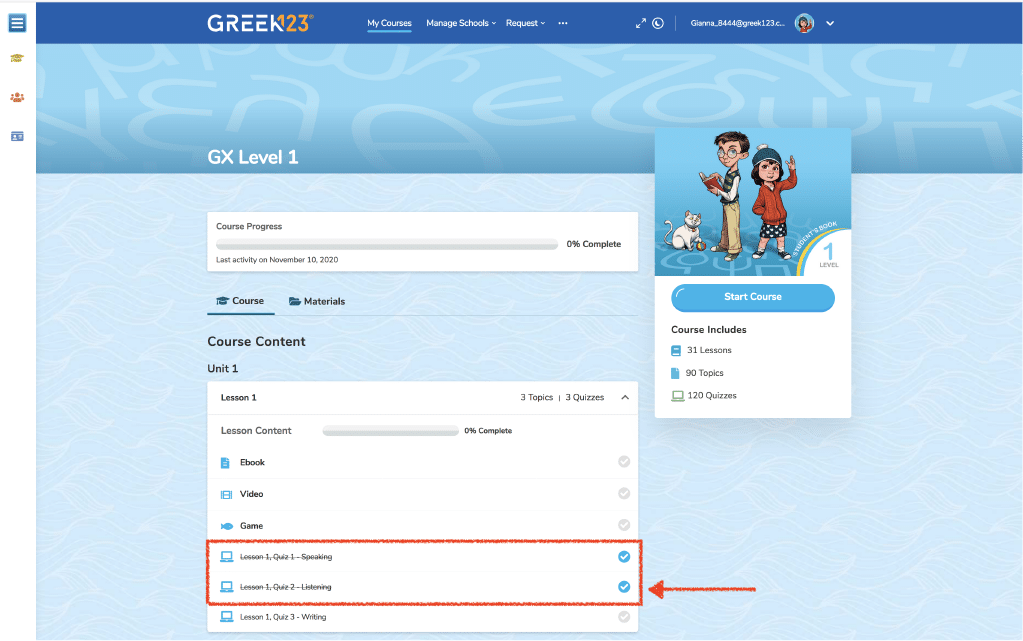 10The quiz is marked as completed if you have scored above a certain percentage.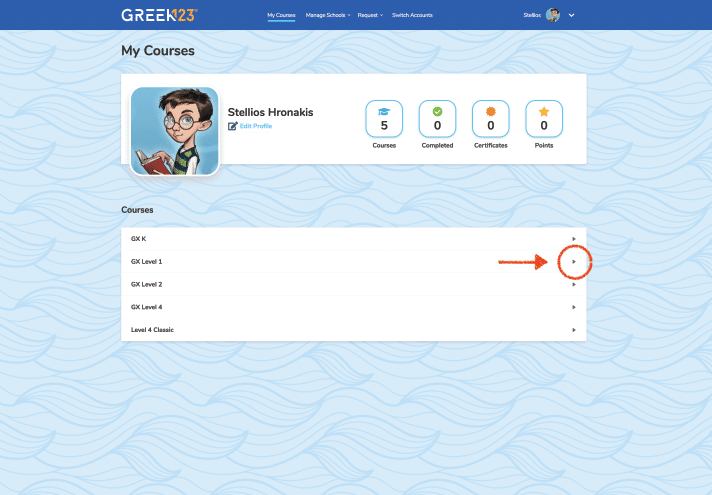 11The My Courses page also shows all the quizzes that have been completed in each level. Click the dropdown.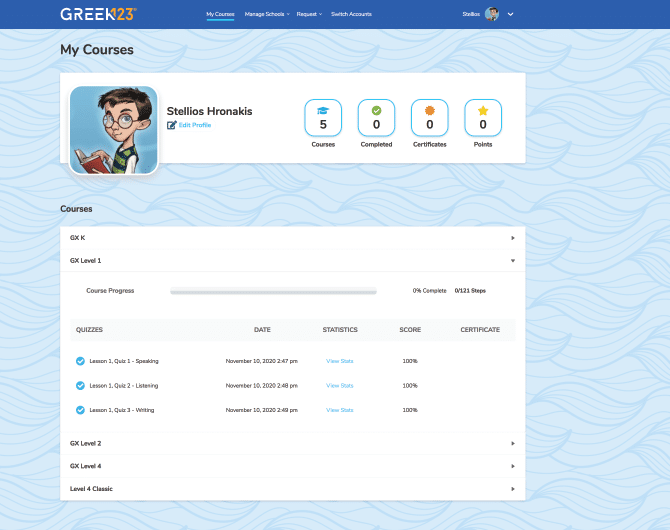 12Once the dropdown is clicked, we see all the completed quizzes for that level.
13For information on Changing Your Profile Picture and Cover Photo, please click here.