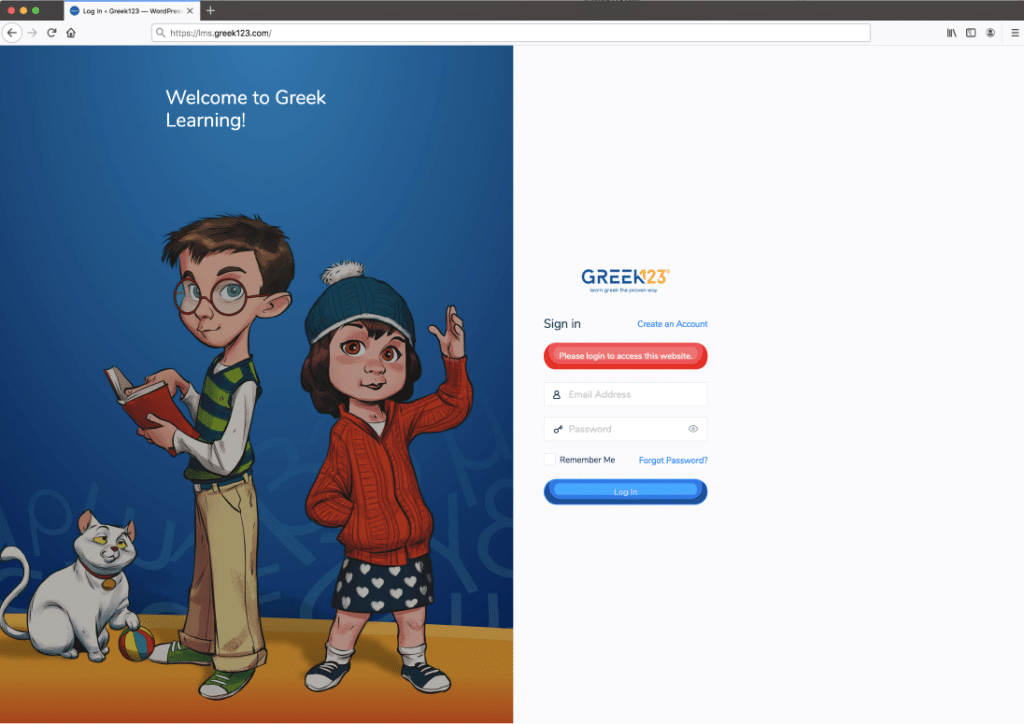 1Log in at https://lms.greek123.com/
2Enter the username and temporary password you were given.
3Click on Remember Me for the system to store your login information so you do not have to enter it again next time.
4 Can't remember your username or password? No problem, lets reset it!
5For information on My Courses, please click here.