How Do I Teach my Children Greek?
Posted on January 31, 2022 by dimitri
How Do I Teach my Children Greek?
There is no definitive answer to this question. You may want to try different methods and strategies until you find ones that work best for your family. Some tips on how to teach Greek include:
Encouraging your children to read or listen to Greek stories aloud together
Give your children Greek flashcards to use in conjunction with the selected learning program
Helping your children learn the pronunciation of Greek words by practising sentences and short phrases
Introducing simple grammar concepts such as articles (a, an), adjectives, verbs, conjugation table, etc.
Offering your children opportunities to practice their Greek language skills by participating in extracurricular activities, such as Greek language clubs.
Teaching a language might be hard for ages 3 to 6. For this reason, our professional writers and curriculum builders have collaborated with experienced Greek teachers and other language instructors. Thus, we offer a proven way to learn Greek.
Are you looking for an online Greek tutor for your child, or do you want to teach your child to speak Greek online? The good news is that we have created an extensive map for teaching a foreign language to children from 3 to 6.
With resources designed specifically for ages 3 to 6, an exclusive learning environment now exists for this age range. Listening, drawing, comprehension, and memory skills are combined with factors approved by multiple professionals for Greek language learning.
Take a look at the various packages offered here. If help is needed, please reach out.
How to learn Greek?
We acknowledge that it is important to introduce the language as early as possible. Thus, our packages underline the basics to help young learners walk through all the steps of the Greek learning process. A vital point for learning any foreign language is that it be age-specified with regularly updated resources. Our printed resources are updated, revised, and edited to achieve this goal. In addition, online resources are constantly updated. Learning and discovering the language with native speakers has a notable effect on learning. Native speaker expressions and cultural connections from the Greek to the US culture embellish Greek learning.
Greek is a unique language. Its Mediterranean spirit, full of mythology and history, is a fantastic voyage of discovery. But, are you interested in modern Greek as an adult? The best way to learn is to start with our Modern Greek for Beginners.
There are four steps for learning Greek. Interest in the language is the first. However, the other steps are as important. Sustained challenges and native Greek speakers, along with our Greek123 authors, help with the second step. With its reliable and supportive resources, Greek123 presents the best approach to the second step. The third step is regular studying and practising. Both teachers and students are responsible for setting up a timetable to make learning possible. At this point, our curriculum provides helpful suggestions to shape your schedule. After practising it regularly and doing the assignments, listening and speaking parts complete the learning process. Pronunciation of the letters and words, and using various local expressions with our CD, DVD, and other listening materials provided by our packages become easy. The best online Greek courses, the best modern Greek textbooks, and the best Modern Greek books…they are all in Greek123.
Young Learners

Did you check our curriculum guide? Greek123 offers various learning levels. The young learners level from ages 3 to 6, the school-age level from 6 to adult, and the adult-level from 16 and up are all available. After choosing your age level, the next step is to choose your fluency level: are you a beginner, an intermediate, or an advanced Greek speaker? If you have any questions about your fluency level, feel free to send us an email. With our experienced Greek teaching background, we can easily help you to decide.
Preschool
If you have a child learning Greek, we have the best resources. The Preschool Package provides engaging and fun activities, introducing the Greek alphabet with a method appropriate for the youngest learners. The package includes two volumes of the preschool book, a coloring book, sticker book, alphabet songs on a CD, and Greek songs for children on a DVD. Two volumes of the book help the instructors with the learning process. Detailed explanations, step-by-step letters, and simplified grammar structure the basics of the Greek language. A coloring book that accompanies the package is also suitable for the age group; they can have fun while learning. In addition, sticker books help visual learners to grasp the Greek language easily. As with various other languages, the Greek alphabet song provides an all sensory learning process. Therefore, listening skills and pronunciation of the words in the preschool category improve. Parallel to this, Greek songs for children improve cultural familiarity and the uses of phrases in daily life.
Kindergarten
The kindergarten package is the second package for the young learners level. After completing the preschool package successfully, it is time to open the next door to the Greek language: kindergarten. Age-appropriate vocabulary and psychological and pediatric adjustments help young learners to improve their Greek. An important milestone in Greek language learning, the kindergarten package includes a student book, activity book with removable flashcards, audio program, Greek songs for children on a DVD, and sticker and coloring books.
Kindergarten Package
Children will be happy to work with the kindergarten package as their Greek learning book; this is why it is called My First Book. Similar to the children playing happily on the cover, children learning Greek with this book will be extremely happy. Because various other Greek learning books are designed for all learners and not just children, it has been pretty hard for them to learn. For this age, the best modern Greek books are here: just pick your best textbook. The times are changing and extensive, all-inclusive, and easily comprehensible kindergarten books are highly preferred in second language Greek teaching. The audio program andGreek songs for children enhance the learners' experience and help classes celebrate their learning. These songs are highly preferred in kindergarten class parties and shows. The best way to learn Greek is within Greek123 pages.
The coloring and sticker books contain preferred assignments to practice Greek learning at home. Students continue Greek learning at home and have study responsibilities they enjoy. Children, kindergartens, teachers, and parents say they are happy with the Kindergarten Package.
GX Kindergarten Package
Are you looking for a digital version? Greek123 also offers the GX Integrated Learning Series, featuring books and digital platforms. The GX Integrated Learning Series is the best online Greek language course for children. With the GX Kindergarten Package, you do not need to wait for shipping. Everything is online and always with you. It contains: Learn Greek Online, a student book, book, and culture Book with a 12-month Student subscription. It comes with free teacher digital access, teacher guides, assessments, audio downloads and reporting.. The student book is interactive and directs students to listen and perform other activities right away. This easily accessible book prevents distraction and finishes assignments with great understanding. Successful Greek learning will occur if students complete the activities and assignments regularly.
Did you see the cute cat? Would you like to learn Greek with cartoons? Take a look at our GX Kindergarten Package and discover an interesting package. With its regular updates, students get the latest version. After purchase, you do not need to make further purchases to get access to our Greek School online: Greek123. The best modern Greek textbook and best Greek app to learn Greek are all in one package.
Advanced Kindergarten
Looking for additional enrichment before delving into Level 1? Worry not! Advanced kindergarten is a bridge from the young learner's level to the school-age level. Schools offering three levels for young learners – Preschool, Kindergarten, and Advanced Kindergarten – afford a more comprehensive foundation and easier steppingstone from the young learner to school age.
Further reading practises cover and revise the Preschool, Kindergarten, and GX Kindergarten Package and build upon additional age-related vocabulary.
Get your Greek Learning Package today and let us know what you think of it.
Related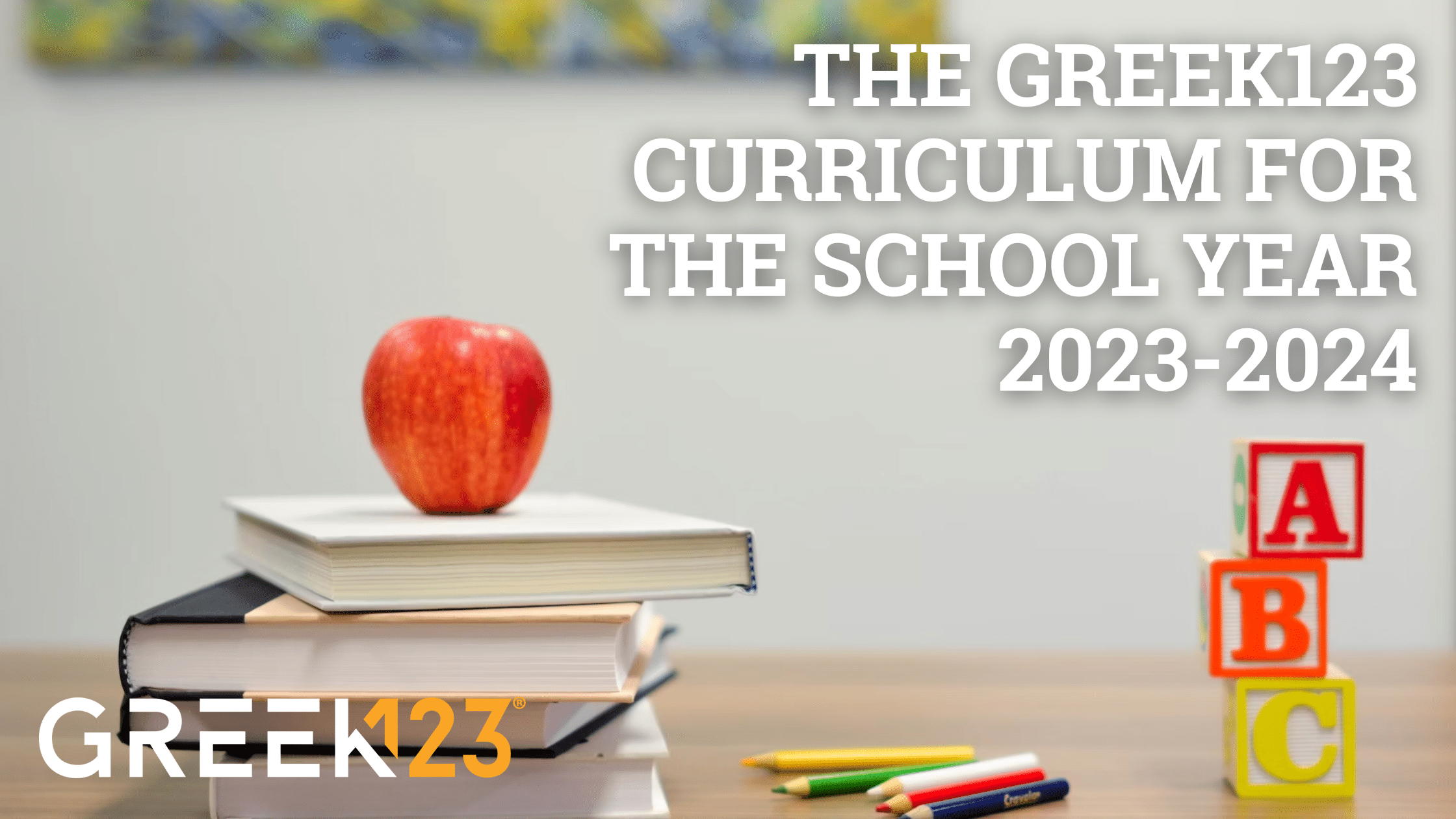 Learner Spotlight: The Greek123 Curriculum for the School Year 2023-2024 As we step into the new school year 2023-2024, Greek123 is excited to shine a […]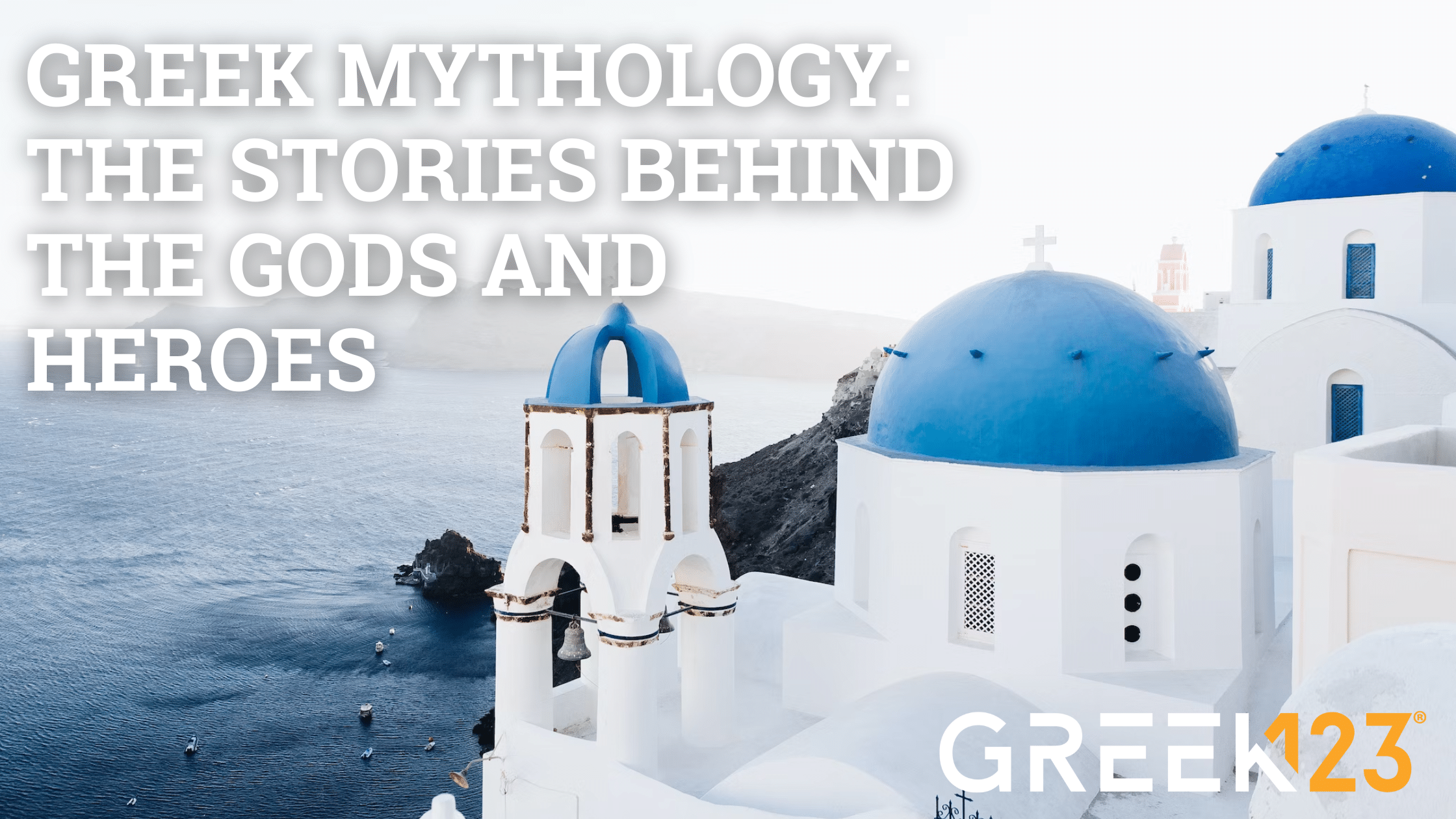 Greek for Travelers: Essential Phrases for Your Trip to Greece As you embark on your adventure to the captivating land of Greece, you're not […]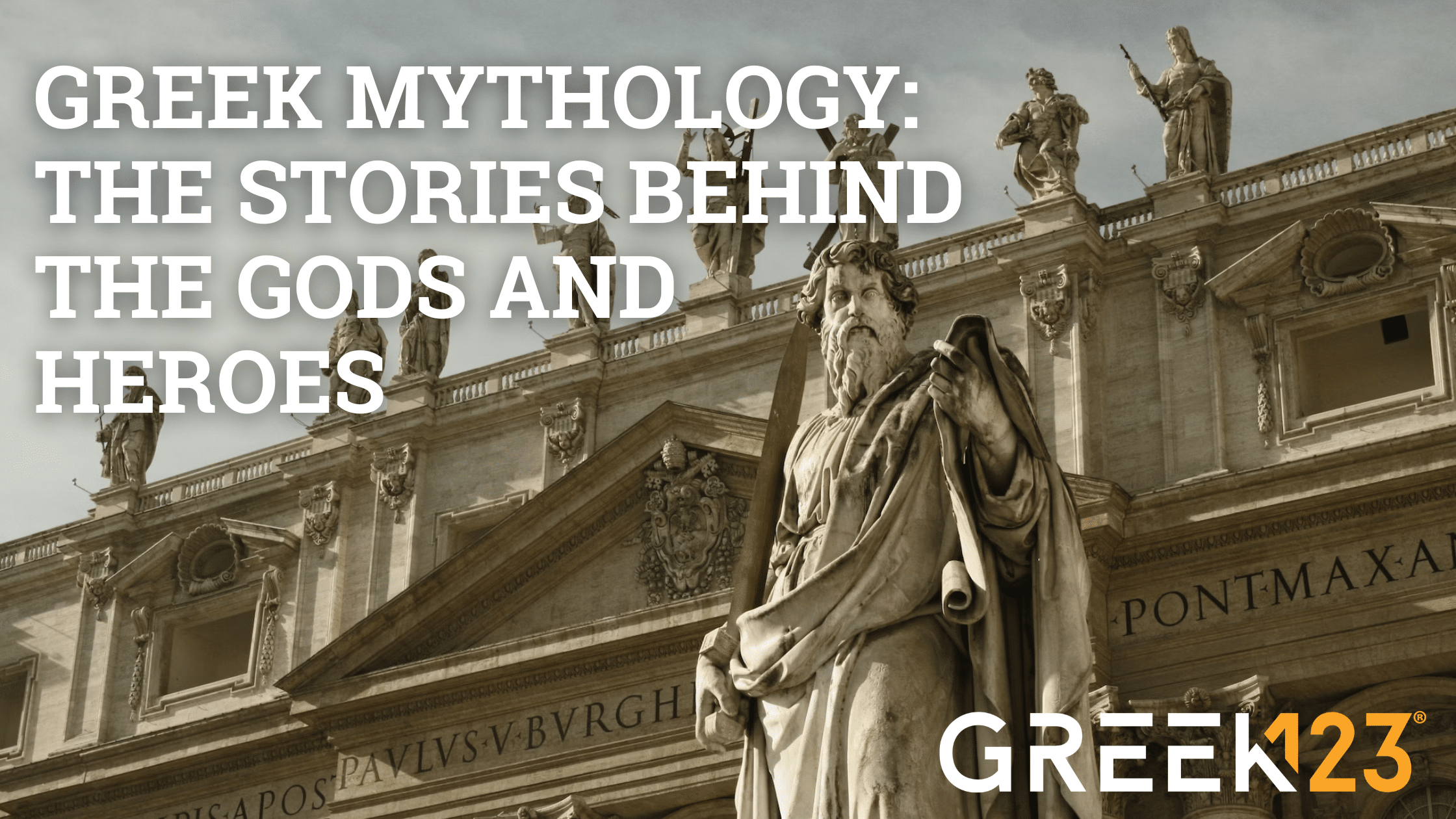 Greek Mythology: The Stories Behind the Gods and Heroes Greek mythology is a captivating exploration of the exciting world of gods and heroes, where stories […]