Memorize Greek Words Fast and Effectively
Posted on February 22, 2023 by cbagkaki@gmail.com
Greek is a beautiful language, isn't it? It's a joy to learn, and once you start doing so, you'll be constantly amazed at how easy it is. Greek words are a bit different from those in other languages, but they aren't too difficult. If you're still struggling with memorizing Greek words and want to make them easier for you, we have some tips to help. You can learn to memorize faster and more effectively, making the words easier to recall in the future.
What are the most common Greek words?
The most common Greek words are those used in everyday conversation. These include words like such as 'hello' (yia sas), 'good evening' (kalispera), 'good morning' (kalimera), 'you're welcome' (parakalo), 'yes' (nai) or 'no' (oxi), 'I' (ego) or 'you' (esy), etc.
How can you memorize Greek words faster?
It's important to learn how to pronounce commonly used words and short phrases. This will help you develop a basic vocabulary and phonological knowledge.
Another effective way of memorizing words is by using memory tricks. For example, you can create a word or phrase tree in your head and repeatedly review the parts of the word/phrase one by one until it becomes familiar. You can also use mnemonic devices to aid in memorization.
Finally, don't be afraid to make mistakes when practicing. The more you practice them, the better you'll be at remembering them.
Use flashcards and other memory aids
It can be challenging to remember basic Greek words, but several methods can help you memorize them faster. One of the most effective ways is by using flashcards of Greek words and phrases. You can make flashcards for different purposes, such as studying for a test or just learning a new word or phrase. You can even create your own sets based on topics that interest you, such as language learning or history. Other memory aids for memorizing Greek include using mnemonics or word games that should help you remember the meanings of Greek words. These are all effective ways to learn and retain information in any language.
Practice regularly, even when you're not studying
It's important to practice regularly, even when you're not studying. Why notamiliarize yourself with basic phrases and even some slang before traveling to Greece. The more you practice speaking the language, the better you'll be able to communicate with the locals and absorb their culture. By practicing regularly, you can shorten the time it takes to learn new words and phrases.
Reward yourself after each successful memorization
If you're serious about memorizing words, it's important to reward yourself after each successful attempt. There are a variety of ways to do this from taking a short break from your work to making a small purchase or treat. Of course, the best way to reward yourself is by spending time with those you care about and enjoying a nice meal or snack. When you remember words, put in the effort, and reward yourself for your efforts, you will see progress in no time. Remember to choose something that works for you – it can be as simple as taking a short break or as extravagant as buying yourself a new outfit if you've been successful in memorizing a phrase. It all depends upon what motivates you and keeps you focused on your goal.
Practice, practice, practice!
To learn Greek, it's important to practice regularly. It's also useful to practice the language in real-world conversations. For example, you can ask your teacher or a native speaker questions in class or at home. Through consistent practice, memorizing Greek words and phrases soon becomes easier. Remember, it takes time and patience to learn a new language, but with practice, you'll soon be speaking and understanding Greek with ease.
Breaking down Greek words into smaller pieces
When tackling a difficult word, breaking the word down into smaller, more manageable pieces can help you memorize it faster and more effectively. For example, prefixes and suffixes can help you memorize individual letters or parts of words. Another useful tip for breaking words down is to learn the order of the alphabet. By learning how to break down words into smaller units, you'll be able to succeed in your studies faster and easier.
In addition to learning how to break them down, it's also important to review words multiple times. This will help you cement the word in your memory and make sure that you've actually learned it well. By following these basic tips, you'll be able to memorize vocabulary quickly and easily.
How to memorize Greek words effectively
To memorize Greek words effectively, it's best to focus on commonly-used words and short phrases. They will become part of your long-term memory and can be easily recalled when needed. When learning how to pronounce words, it's also vital to focus on pronunciation rather than trying to memorize long lists of vocabulary. We recommend to beginner students who want to learn Greek our Modern Greek for Beginners Package. This textbook is for novice students from high school to adult. Now in its 8th Edition, the reader contains over 500 pages of material including lessons for Greek reading, grammar, and cultural sections about everyday life in Greece. Included are over 2,000 vocabulary words and a Greek-to-English and English-to-Greek dictionary. It has become the standard for serious students in homes, high schools, and universities worldwide. There are dialogue sections in Greek and English and question sections for each reading. The dialogues are also live-action videos  filmed in Greece.
Tips to speed up the learning process
If you're looking to learn the Greek language quickly and effectively, consider the following tips. Firstly, it's vital to understand how to pronounce common Greek words and short phrases correctly. Start by practicing them on a daily basis so they become second nature. This will help you build a foundation in language-based skills faster.
Secondly, focus on the basic conversational building blocks when learning Greek. These include pronouns, verbs, and adjectives. By practicing these essential elements over and over, you can develop a solid grasp of the language quickly and easily.
Conclusion
There are many ways to memorize Greek words f using mnemonics to create visual aids, breaking down the word into smaller ones, and even using your external environment as a memory aid. You can use these tips to make memorizing easier. If you're looking to learn Greek, take a look at our time-tested and step-by-step methodology.
Related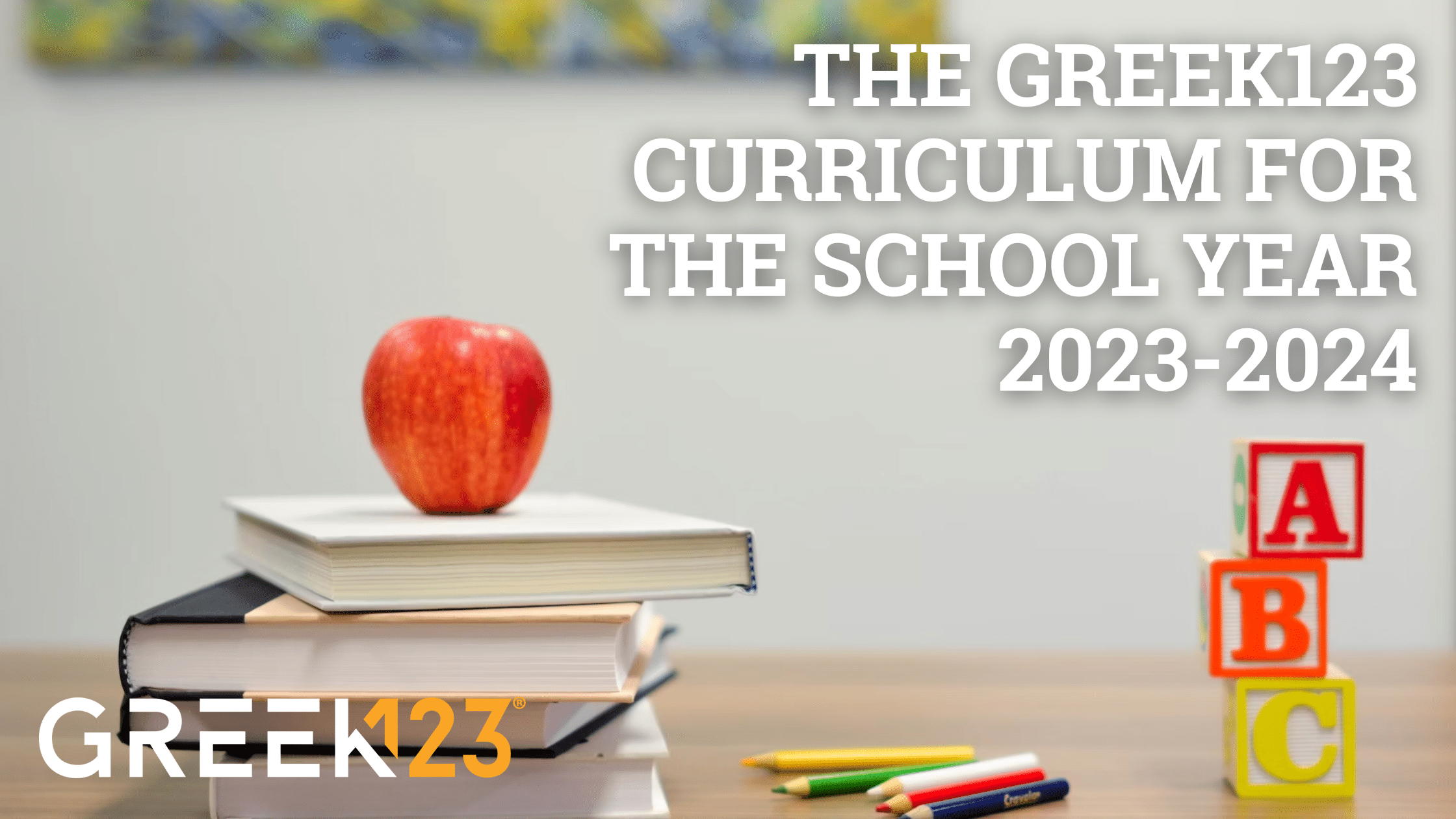 Learner Spotlight: The Greek123 Curriculum for the School Year 2023-2024 As we step into the new school year 2023-2024, Greek123 is excited to shine a […]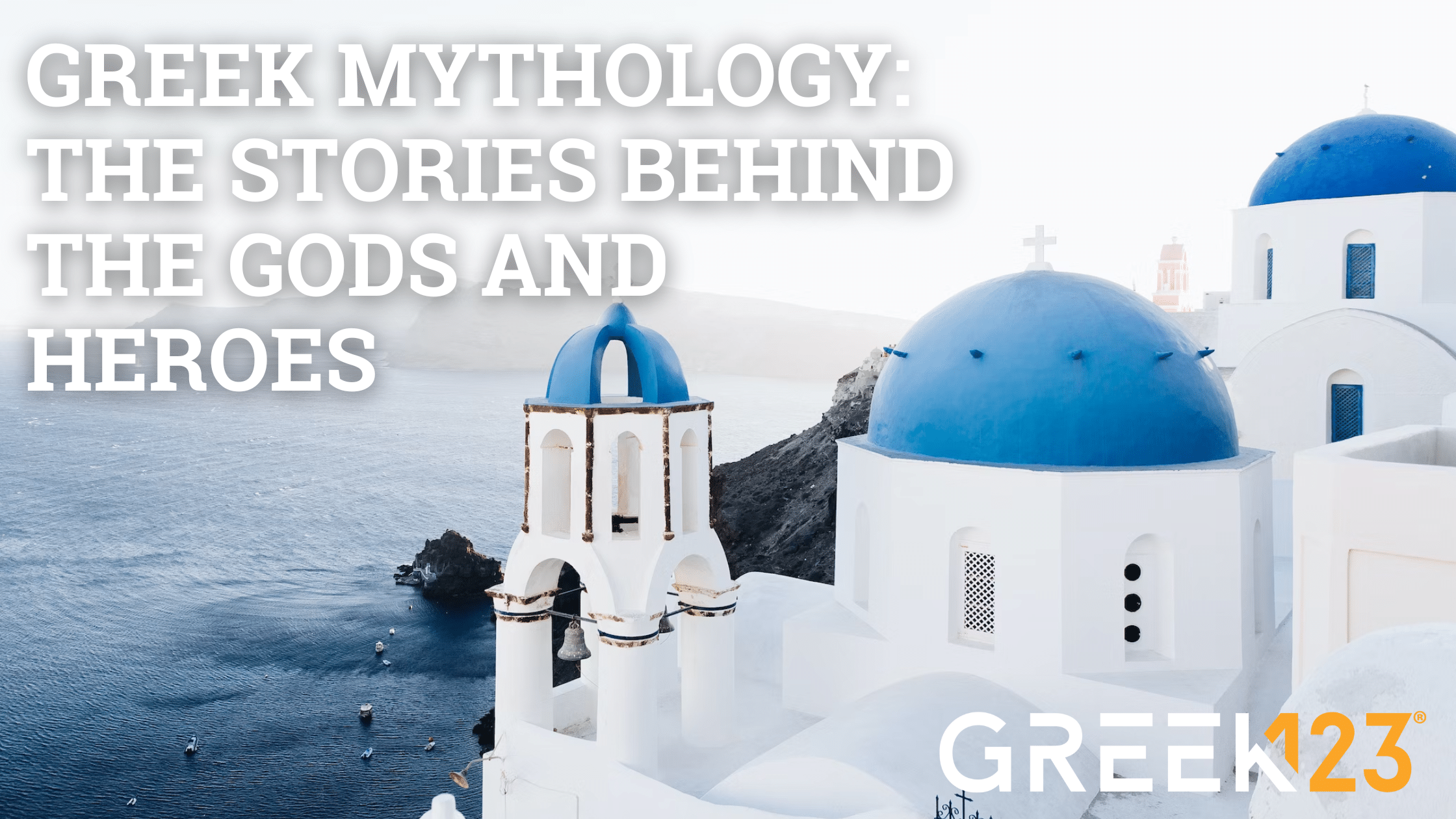 Greek for Travelers: Essential Phrases for Your Trip to Greece As you embark on your adventure to the captivating land of Greece, you're not […]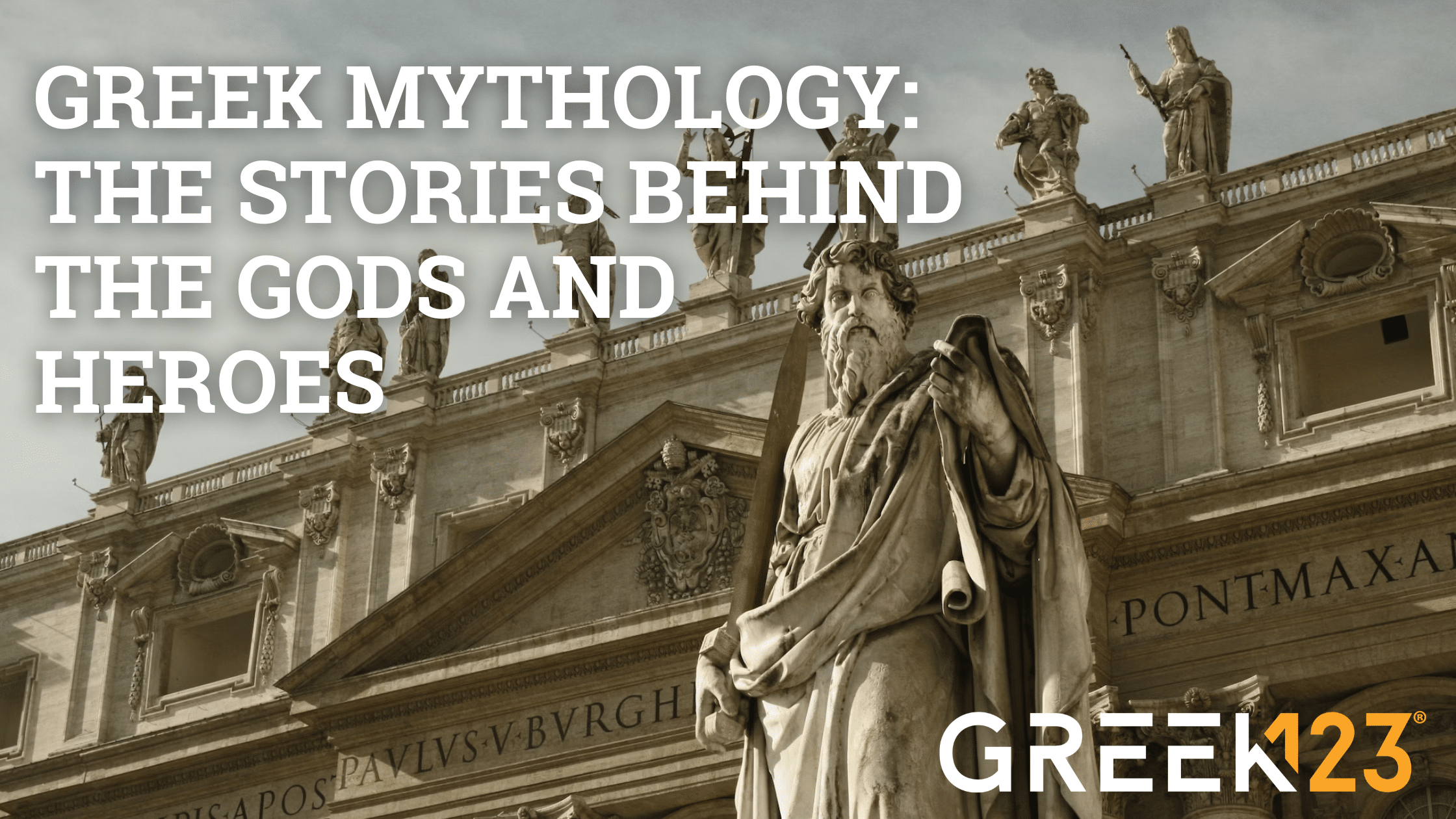 Greek Mythology: The Stories Behind the Gods and Heroes Greek mythology is a captivating exploration of the exciting world of gods and heroes, where stories […]