Learn Greek: Use It or Lose It | How to Retain your Language Skills
Posted on November 08, 2021 by cbagkaki@gmail.com
Learn Greek: How to Retain your Language Skills
It might be hard to learn Greek, and it'll take time to practice. But trying to keep that knowledge fresh in your mind is harder. There's a saying that you'll often hear about languages: "If you don't use it, you lose it."
The saying is true. If you don't use it, you lose it. So, exercising these skills will help you maintain your knowledge of the Greek language better than someone who doesn't use it every day. It's difficult to keep a language fresh in our minds, but doing so will make sure we remember more of it.
However, it's not just about using the language. It's also about retaining it. If you don't use your language skills, you'll lose them.
Here are some tips on how to retain your Greek language learning skills:
   1) Read online newspapers and magazines
When studying a foreign language, some students make the mistake of solely making use of their textbooks and study materials. Yet, without a doubt, these materials play a critical role in Greek language learning.
But if someone wants to reinforce their studies, consuming different types of content in Greek is a perfect way to retain the language skills someone has. For example, it is a great idea to find online Greek magazines and newspapers. As a result, you will be able to understand Greek sentence structure better and expand your vocabulary.
   2) Read novels and books
What's more, reading novels and books in Greek is a great way to retain the language skills someone has. It's a lot easier to remember words from novels than it is from textbooks.
Reading books also helps you understand the language better and learn new vocabulary. Reading books will help you understand more about the culture of Greece and make sure that you don't forget anything.
If you have a fairly good language base that you want to practice, reading novels is an excellent way of practicing. You may find yourself focusing more on the language and words than the story, and it's a very different experience from reading in your mother tongue, but a great way to keep your skills going and to improve your vocabulary
   3) Listen to radio or podcasts in Greek
As an alternative, listening to radio or podcasts in Greek can be an excellent way to retain your Greek language skills. Listening to the radio or podcasts will help you learn new words and word combinations quickly. After all, they will help you understand the context better.
   4) Have fun using your Greek language skills by speaking to people!  
When we learn Greek, we can speak, ideally, with native speakers.
When we practice speaking, we practice all language skills- grammar, pronunciation, and vocabulary.
Sometimes we may even make mistakes while speaking, but we learn that way, too. We learn how not to make that mistake again.
So, here's a simple tip. If you don't want to forget Greek that you've spent so many hours learning, give yourself some time to practice speaking.
   5) Watch Greek movies and music
Watching movies and music videos in the language you are learning helps develop your listening skills and helps retain what you have learned from books. A good understanding of slang words helps produce an accurate delivery, natural enthusiasm melting into every sentence spoken. While watching through the eyes of another person also allows us to visualize characters' gestures and facial expressions – a vital skill for foreigners living or working abroad who need to appear fluent without being boring!
Greek123 – Learn Greek, the proven way
For over 60 years, Greek123 has been introducing learners to the wonders and charms of one of the world's oldest languages. Our Greek language lessons are your point of entry to a tradition like no other, using a fun and intuitive model that has become the standard for schools worldwide.
Learn more about our method here.
ARE YOU READY?
Start learning now by choosing one of our comprehensive packages for teachers and learners of all ages and competencies.
Not sure where to start? Let us make a recommendation.
Related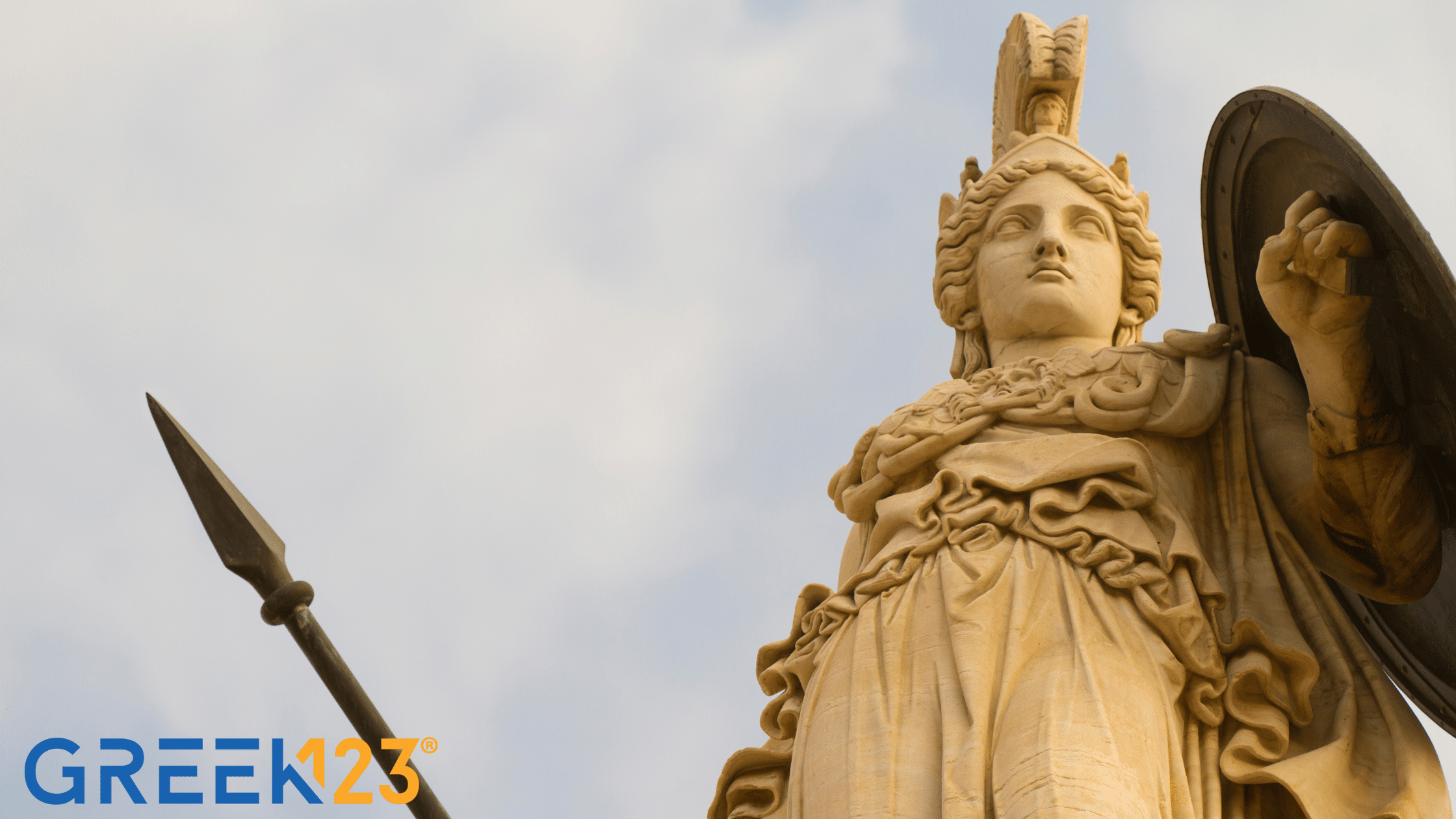 Why teach Greek mythology? There are so many good reasons! Greek mythology is one of the most fascinating and engaging groups of stories out there, […]
Memorizing vocabulary words is an important skill for learning, studying, and speaking the Greek language fluently. But how do you go about it? This blog […]
Learning a new language is hard, but it's worth it! And while learning Greek may seem like a daunting task, there are plenty of tips […]