5 Greek Easter Traditions
Posted on April 20, 2022 by cbagkaki@gmail.com
What does the Easter holiday mean to you? For most, it's a time to celebrate with family and friends while indulging in delicious food. But for Greeks, Easter is also a time to celebrate the resurrection of Jesus Christ.
Suppose you have Greek people in your social circle. In that case, you may have noticed that Easter is also the Orthodox Church's most important holiday, commemorating Jesus' death on the cross for our sins. an honor for Greeks to celebrate! This important holiday has been celebrated for centuries, and there's no better way to celebrate than adopting some of the Greek Easter traditions!
What are the most famous Greek Easter traditions? Here they are:
Holy Saturday Midnight Church and Candles
Local Greek churches are filled to the brim at midnight on Holy Saturday when they turn their lights off, and the church bells' ringing proclaim the resurrection of  Christ. Next, Greek children choose their candles, usually decorated in a particular theme. Some kids enjoy candles with butterflies, cars, and even small stuffed animals attached to them. At this point, the priest lights a candle representing Jesus's eternal flame, and young and old come to light theirs. After the ritual, people return to their homes with candles lit, where above the entrance of their homes, they make a black cross with the candle to receive blessings from God.
Dying and Cracking Eggs
Women have traditionally colored eggs on Holy Thursday with an onion peel-based colorant. As a result, the eggs acquire a rich red color, symbolic of Jesus' blood. Nowadays, people  buy special red dye to paint these eggs, while ready-made red eggs are available at supermarkets.
Cracking Easter eggs is also a tradition after the Resurrection (Anastasi) on Holy Saturday. Each family member selects an egg  they believe is the strongest. After doing so, one person hits their egg on another person's egg. The person's egg that cracks loses, and the winning egg ultimately moves on to the next person. The egg cracking continues until there is one winner.
According to  tradition, the person left with the winning egg will have luck for the rest of the year. These red eggs symbolize the blood that Jesus shed on the cross.
Magiritsa
Magiritsa is a traditional Easter dish made from goat or lamb intestines, kidneys, and other innards. It signifies the end of the fasting season when eaten and is only prepared for this special occasion.
Baking Tsoureki and Koulourakia
Finally, the famous sweet Easter bread couldn't be missed from the Easter table. Everybody makes the delicious bread, called Tsoureki. The tsoureki is a sweet bread with a fluffy, chewy texture. It contains flour, butter, eggs, sugar, milk, and spices. Making tsoureki is an important Easter tradition in Greece. It is  prepared on Holy Thursday and eaten on Easter as the three braids of the bread represent the Holy Trinity.
As for traditional koulourakia, they are plain crunchy cookies  usually containing butter, eggs, sugar, flour, and spices. They come in different shapes and go very well with Greek coffee or milk.
Roasting Lamb
Easter Sunday is Greece's most prominent time of family reunion, and it happens every year. Families gather together on this day of the year to roast lamb on a spit, accompanied by many other Greek dishes!
These are the most famous Greek Easter traditions.
We wish you Happy Easter – Kalo Pascha from us here at Greek123!
Related
When learning a new language, listening skills are crucial for understanding native speakers and communicating effectively. However, improving these skills can be challenging for language […]
Greek is a beautiful language, isn't it? It's a joy to learn, and once you start doing so, you'll be constantly amazed at how easy […]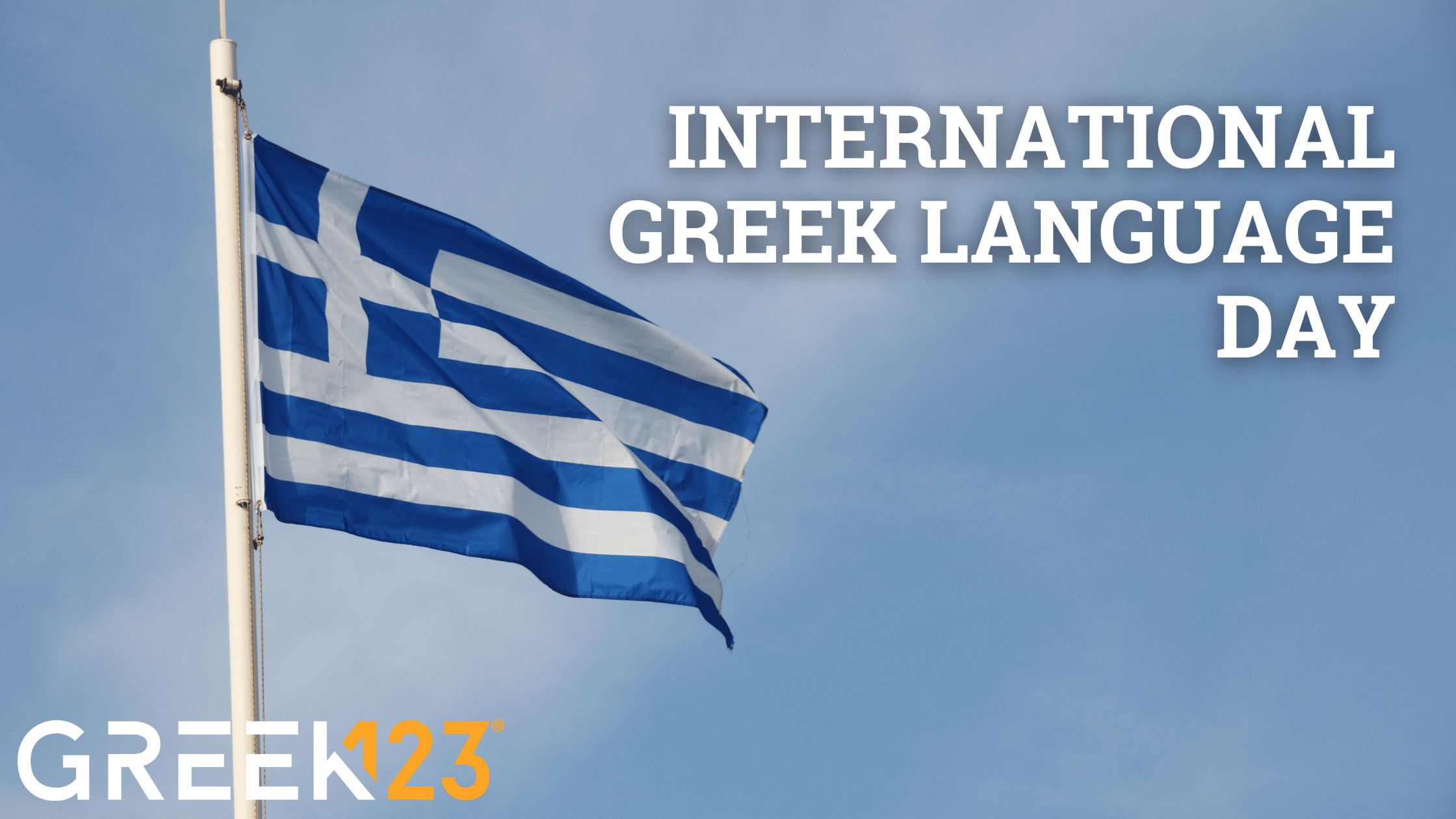 February 9th has officially been declared as  Greek International language Day. In 2017, it was proclaimed to commemorate, recognize, and celebrate the contributions of the […]