How do you choose a Greek language learning software?
Posted on November 16, 2021 by cbagkaki@gmail.com
How do you choose a Greek language learning software?
Greek language learning isn't easy, but it does not have to be. It can become easier with the right tool or method. Hence, choosing the right Greek language learning software is essential.
Success comes with using the best Greek language learning textbook for you. Since there are many ways to learn a language, choosing the right one can be very difficult.
Someone can learn Greek in many ways, but one of the most effective is by using authentic materials. Many language learning platforms are available, but they vary significantly in their ability to use modern technology.
So how do you know which Greek learning online method is best for you?
When choosing Greek language learning software, one should consider the essential features for their needs. Here is what to consider when choosing a Greek language learning method, whether for yourself, your family, or your classroom.
Recordings by native speakers
Look for an audio experience that helps you pick up on the intonation of the language and allows you to practice your pronunciation alongside the native speaker. A language program that offers the phonetics for each word or phrase and enables you to hear the pronunciation spoken at a conversational and slower pace is a huge plus!
Content based on real-life scenarios
A good language learning program needs to consistently teach the new language with phrases that are easily learned. Otherwise, it takes too long to get functionally fluent in another language.
Random sentences put together won't help you start a real conversation. Instead, find a language program that delivers lessons with practical content for navigating everyday situations. 
Culture 
There are several reasons for learning a language. No matter which one is yours, only learning vocabulary won't cut it.  need to know when and how to use certain words and expressions. In addition, understanding cultural nuances helps you use what you learned in context without offending someone or risking embarrassment.
Greek123 utilizes various methods to bring the country's rich traditions, customs, and daily activities to life. Students studying Greek will enjoy ongoing stories and a unique selection of fun, creative crafts that incorporate level-appropriate vocabulary and cultural references related to the critical Greek holidays or other cultural topics under consideration. Students will also perform songs, poems, and plays to show their parents how much they have learned and developed skills in the Greek language.
 Does efficacy match the price?
Programs not based on second language acquisition research and the pedagogy experience of language experts tend to be less effective in providing a well-rounded approach to language learning. Instead, choose content with a proven methodology created by experienced linguists and language teachers. Also, while sound language learning systems don't have to cost a lot, free apps aren't always the way to go either. Sometimes free apps include ads, which means more distractions to keep you from actual learning.
Greek Language Learning: All-in-One
Look for software with features that perform the daily duties that your director, teachers, or administrative team needs.
Think about this: beyond just teaching content, you have to conveniently administer assignments and quizzes or provide reports on student performance. Some essential functions of language learning software are tracking grades and program progression or test scores.
Interactive Learning Activities
Learning the Greek language takes significant time, persistence, and dedication. But that doesn't mean it can't be a fun process. An effective language learning platform will make it enjoyable and easy for students to remain motivated and engaged with classmates through the chat function. 
In addition, look for language learning software that provides interactive learning activities such as games, quizzes, and virtual rewards for every module completed.
With these key features in mind, you can now break down the task of sorting through language learning software in a way that prioritizes your needs.
Greek123 Strength and Benefits:
Greek123 can be adapted for classroom learning, home study, and even on the go! We adhere to the Hellenic Ministry of Education's guidelines, with rigor and detail, so you learn Greek just like the Greeks do, but customized for learners living outside the country. In addition, you'll master each of the core learning standards for foreign language education: Reading, Writing, Speaking, and Listening. Here is what we offer:
 Motivational gameplay methodology applied on our digital platform to make fluency fun via games, animated videos, songs, and quizzes.

Learn and teach on the go using your favorite devices.

Easy for parents to track students' progress, help their children while learning alongside them.

Practice for oral and written Greek proficiency exams and other certifications.
For over 60 years, Greek123 has introduced learners to the wonders and charms of one of the world's oldest languages. Our Greek language lessons are your point of entry to a tradition like no other, using a fun and intuitive model that has become the standard for schools worldwide.
Are you a self-learner not sure where to start? 
Related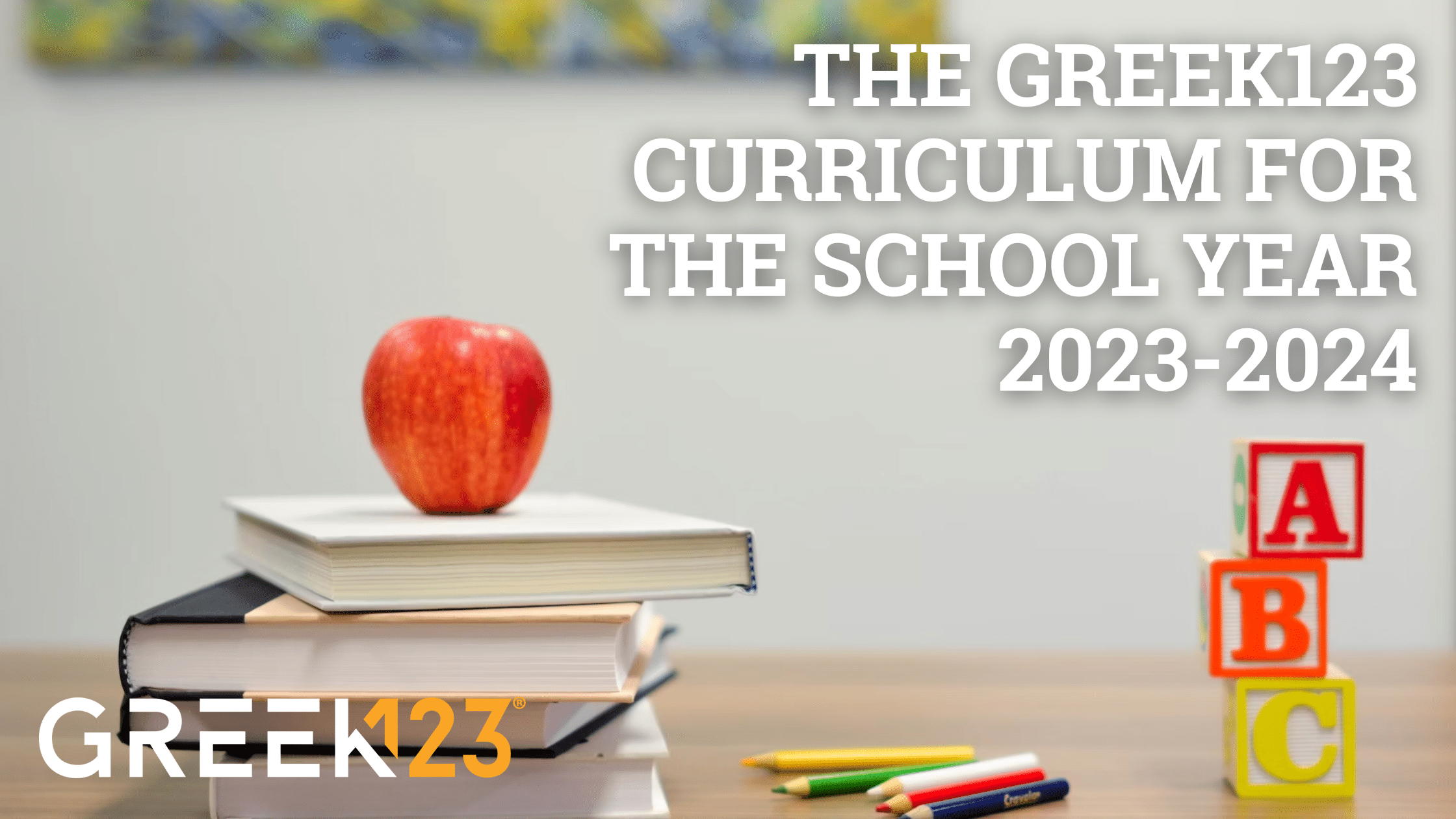 Learner Spotlight: The Greek123 Curriculum for the School Year 2023-2024 As we step into the new school year 2023-2024, Greek123 is excited to shine a […]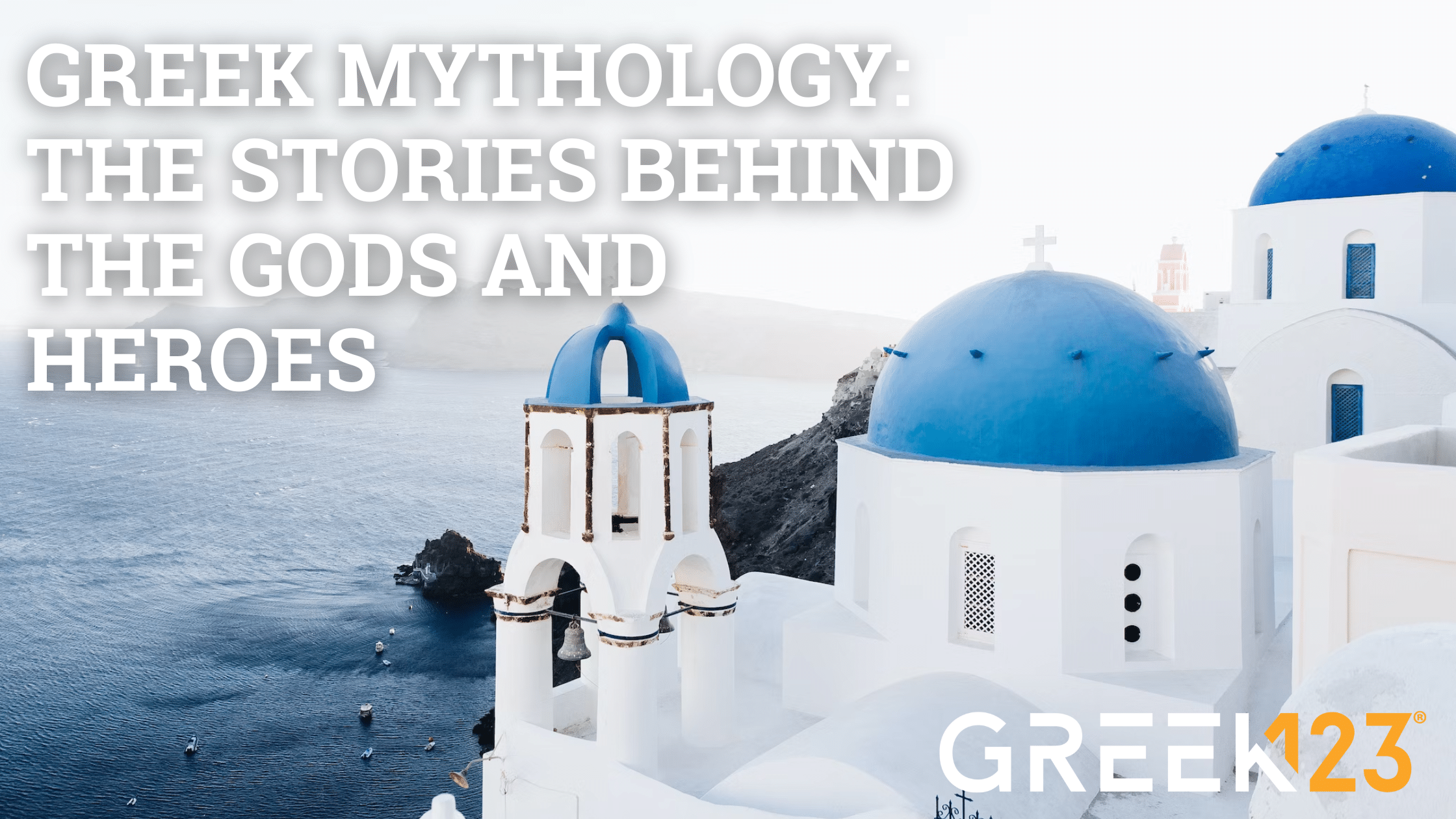 Greek for Travelers: Essential Phrases for Your Trip to Greece As you embark on your adventure to the captivating land of Greece, you're not […]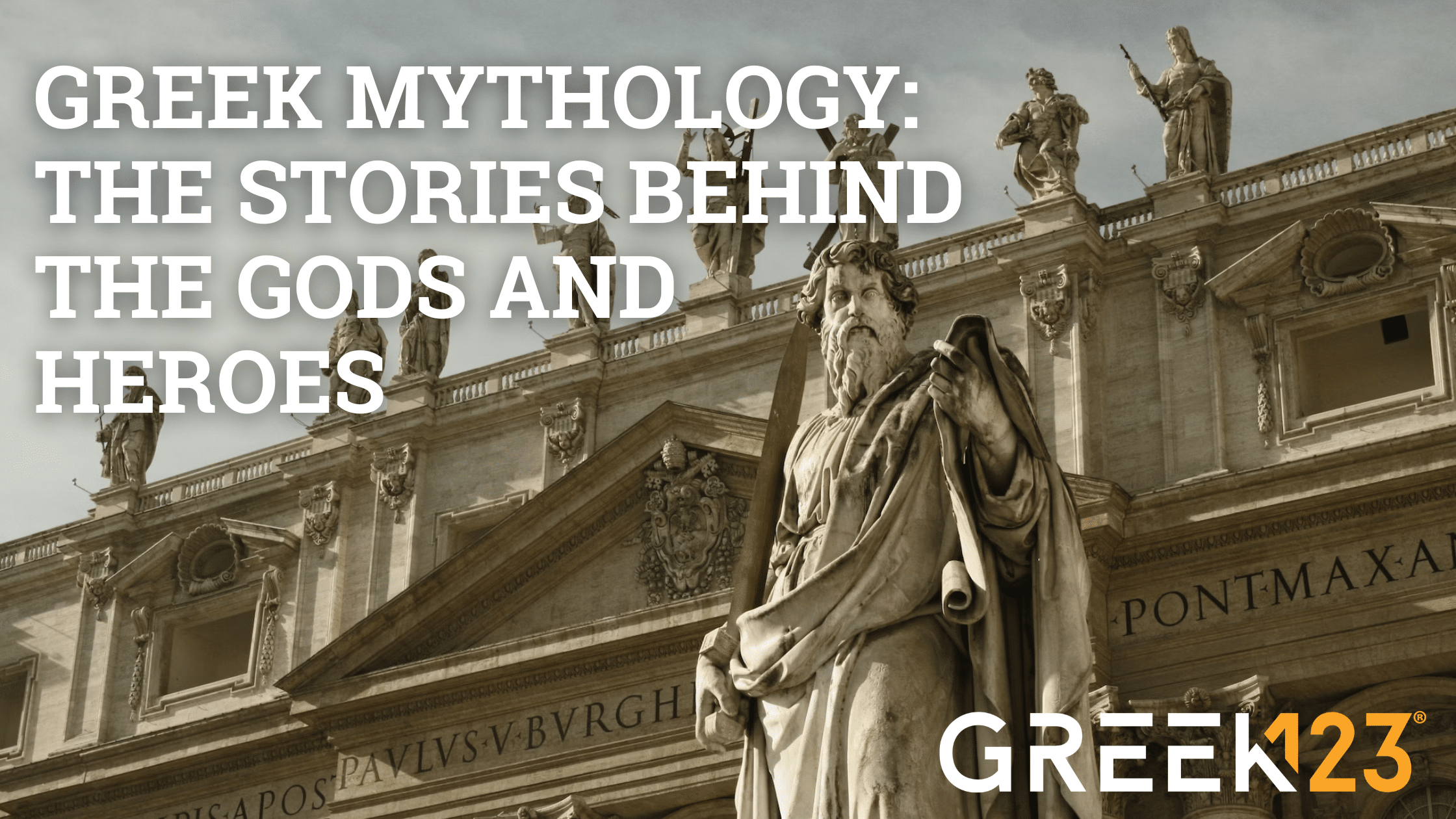 Greek Mythology: The Stories Behind the Gods and Heroes Greek mythology is a captivating exploration of the exciting world of gods and heroes, where stories […]