What is the Best Way to Learn Greek?
Posted on November 22, 2021 by cbagkaki@gmail.com
What is the Best Way to Learn Greek?
Here's a question many teachers hear often:
"What's the best way to learn Greek?"
Well, everyone is different, and that does not come as a surprise! Sometimes it is not easy to learn Greek, but at the same time, it is always rewarding. Even though learning a new language might be challenging or frustrating for some, in the end, you can finally communicate with native Greek people, which is extraordinary.
There are many ways to learn Greek. However, you must first decide which method suits you best, depending upon your learning style and availability to study. In this blog article, we offer some advice on the best way to learn Greek.
Let's take a look at some of the best ways to learn Greek:
Set up your goals
Before you start learning Greek, setting up goals is your first task. a moment to write down your goal in learning Greek. Ask these questions:
– Are you starting a new job in Greece?
– Do you want to speak native Greek efficiently?
– Are you planning to study in Greece?
– Are you interested in Greek history?
– Or do you have Greek roots and relatives who still live there?
Whatever your goal, these are essential questions you should answer before you start the process of learning Greek.
Assess your level
Determining your current level of skill in Greek seems like a good strategy after writing down your goals. Are you a beginner? Are Greek speakers around you and you don't understand a word? If the answer is yes, starting with the basics might be very productive. However, it could be the best strategy if you lack essential information, such as the Greek alphabet and the pronunciation of different letter combinations. Furthermore, it could be hard to keep up with grammar and complex vocabulary if you cannot write or read Greek, although you may already engage in small conversations.
Create a plan for your learning journey
Now that you have set up your goals and assessed your level of the Greek language, creating a plan is recommended. It would help to such answer questions as:
– How many times a week are you going to dedicate to your Greek learning?
– What time of day are you going to study and for how long?
– How will you practice your Greek skills?
Dedicating time to your Greek language learning studies in your weekly calendar will decrease the chances of skipping your lessons.
Find high-quality Greek learning textbooks and learning resources
Try to find high-quality resources. These include Greek language textbooks, Greek course books, grammar books, and activity books. In addition, it is worth investigating online materials, such as online videos, Greek music, Greek movies, etc. It's easy to make space on your study desk with these learning materials. But it's also essential to take a moment and reflect on which materials are best for your brand of Greek learning.
Practice the Greek language
People invest a lot of time and effort in learning a new language. Usually, they get hooked on it, and once they achieve a certain level, they abandon acquiring new skills. However, when you know a new language, you need to stay in touch with it. Reading books, watching movies, or listening to podcasts are great ideas for practicing your Greek skills.
How Greek123 can help you learn Greek effectively?
Teachers and schools have trusted Greek123 for over 60 years. Our proven method has brought Greek fluency to students worldwide. While our teaching method combines is a proven approach, it always keeps up with the new methods and trends!
It's more than just words…
Our Greek language lessons immerse you in the history, art, and traditions of the great land that gave birth to Western culture as we know it. They will help you learn grammar and pronunciation in order to better understand its meaning and spirit.
We believe that every learner should graduate from Greek123 with a genuine immersion in the culture so when you are ready to converse in real life, you already have some common ground with native speakers.
Are you a self-learner not sure where to start? 
Related
When learning a new language, listening skills are crucial for understanding native speakers and communicating effectively. However, improving these skills can be challenging for language […]
Greek is a beautiful language, isn't it? It's a joy to learn, and once you start doing so, you'll be constantly amazed at how easy […]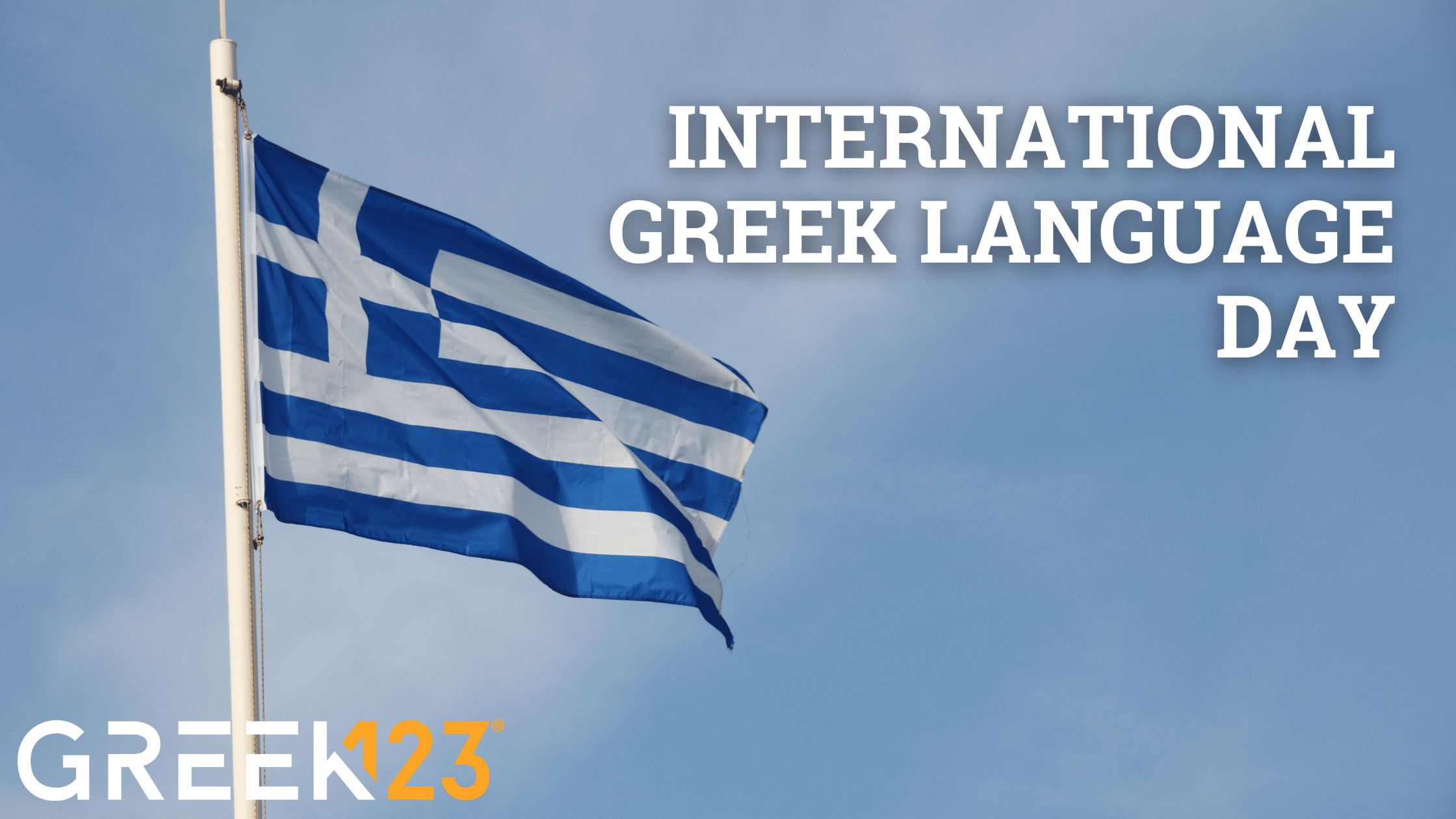 February 9th has officially been declared as  Greek International language Day. In 2017, it was proclaimed to commemorate, recognize, and celebrate the contributions of the […]