Greek123: 11 Useful Tips for Teaching Remotely
Posted on April 05, 2020 by dimitri
Greek123: 11 Useful Tips for Teaching Remotely
1) Establish Initial Guidelines
Setting early parameters will help you maintain order. Establish set times for class. Ask parents to have a designated work space for students. Request a clear desk stocked with needed supplies before class begins. By thinking ahead, you can avoid some initial distractions and delays (e.g., students leaving to get paper, pencils, notebooks). This will also help to quickly build an online Greek class community.
2) Send Materials in Advance
Sending videos or lesson agendas in advance of class time allows students to become familiar with materials but also saves valuable time during online sessions (e.g., have students watch videos before class instead of during). Additionally, especially with younger children, this will help keep distractions to a minimum.
3) Provide Clear Assignments and Feedback
Students can sometimes become confused when trying to access and understand assignments/notes online – same goes for feedback. Simplify the process and make it easy for them to know what they have to do, when work is due, and how they are doing. Err on the side of too much praise – positive feedback can have a great impact on potentially stressed out students right now.
4) Utilize Online Tools
Make use of all tools available on Skype or whatever comparable program you are using. Younger students love to see and use emoticons – you can even discuss the emotions in Greek! Screen sharing is another valuable resource when teaching remotely. To access this feature on Skype: Skype > Conversations > Screen Share
5) Continue to Use Classroom Tools
Do you rely on a whiteboard in your traditional Greek school classroom? Replace this with a smaller version and use this handheld replacement in more creative ways (e.g., slowly/quickly move passed screen as a vocabulary hint). Flashcards are another useful tool to bring with you to the remote classroom. Try and create a classroom atmosphere online – just as you do in your physical classrooms.
6) Get Creative
Use props! Make use of the background of your home. Show objects, get physical, make up games! For example, is the lesson about food? Take physical items from your kitchen to display on camera – or "bring" students into your kitchen if you prefer! Have a lesson about clothing? Raid your own closet. Let students discuss these items in Greek. Less lecture and more interactive, multi-modal learning will support remote learning during these stressful times. Remember: engaging students is key.
7) Speak Greek
Teachers around the world have been tasked with a huge duty: prepare online lesson plans in an incredibly short amount of time. So be flexible and, when in doubt, fall back on immersive learning. Studies show that younger students have less inhibitions and tend to embrace this method.
8) Shorten Lessons
Keeping children engaged and focus via Skype is a big job. Think quality over quantity. Shortening lessons can actually maximize the time you have with your students. Plus, many will already be feeling overwhelmed with their online learning from their regular schools.
9) Stay Flexible
Remember your students are young. They will get distracted, especially within their home environment. Accept and work through distractions. Do they have their favorite toy with them? Maybe institute a weekly "Show and Tell" warm-up where a student can exhibit their toy and describe it in Greek. Other students can ask questions. Points for effort here.
10) Communicate with Parents
We recommend sending out a parent email after each lesson. Consider this a general overview of the lesson – maybe you include vocabulary or sentences to review. Offer a translation for those parents who don't speak/read Greek. This will involve parents and encourage dialogue after each lesson. Making this part of your routine will benefit you, your students, and their families.
*Try and keep correspondence to one email. Parents are likely getting a lot of mail these days, which can be overwhelming. On that same note, be clear about when you are available – you also need to set boundaries when working from home.
11) Give Yourself Credit
Be kind to yourself during this challenging time – you are doing a great job! Things won't always go as planned or may not work perfectly… but, that is OKAY. Give yourself credit for every success. Remember: teachers are superheroes.
Related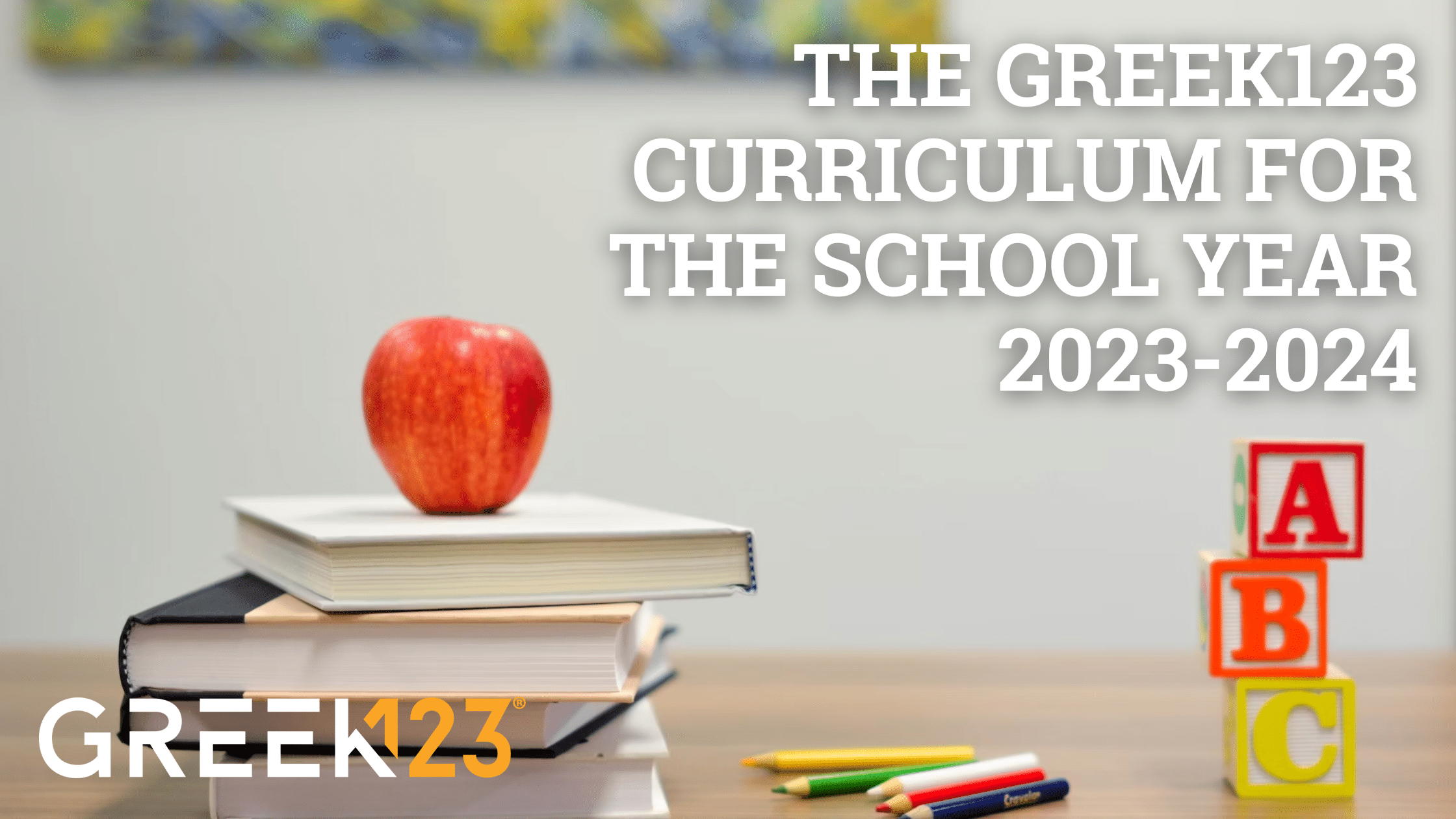 Learner Spotlight: The Greek123 Curriculum for the School Year 2023-2024 As we step into the new school year 2023-2024, Greek123 is excited to shine a […]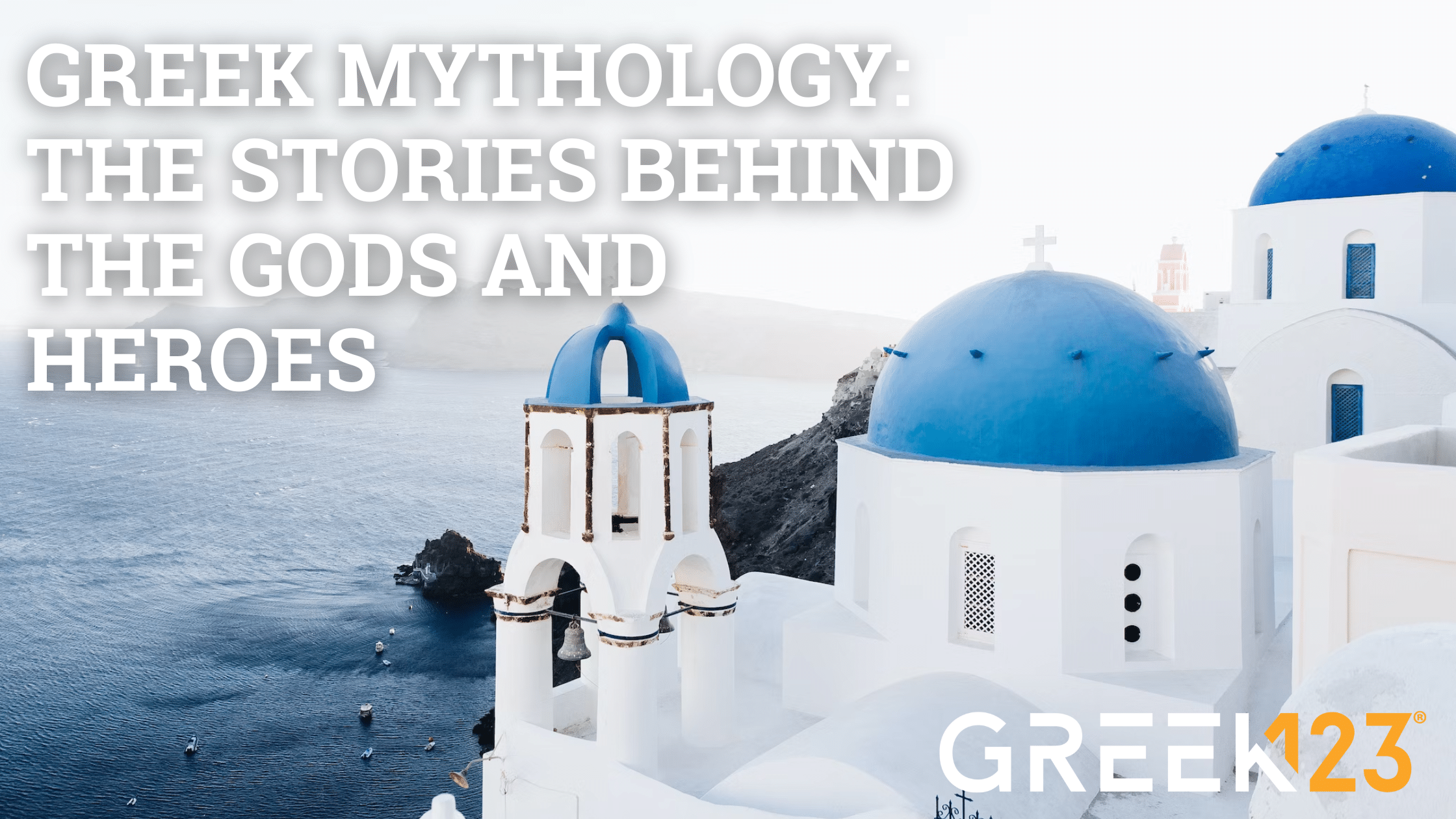 Greek for Travelers: Essential Phrases for Your Trip to Greece As you embark on your adventure to the captivating land of Greece, you're not […]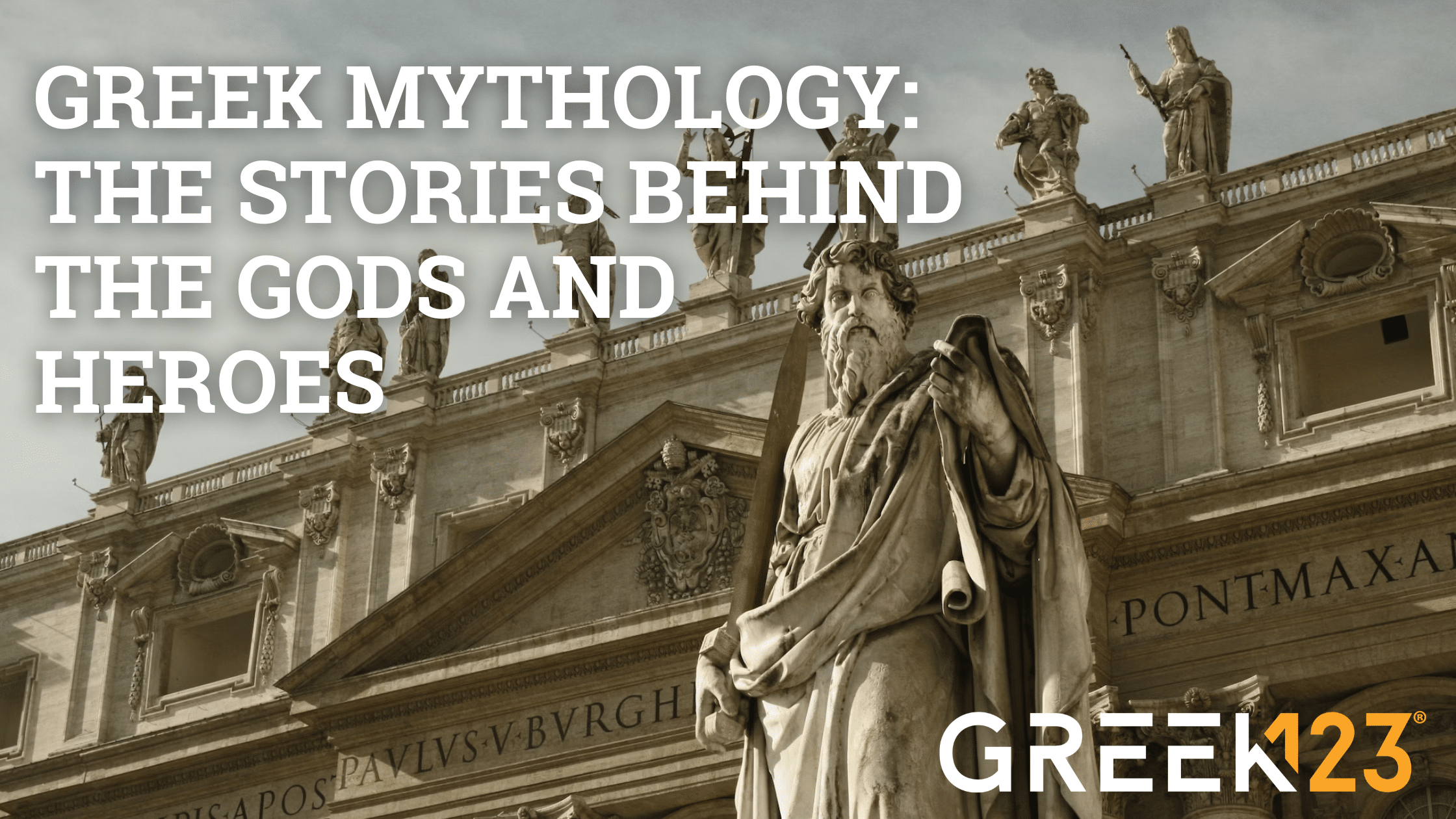 Greek Mythology: The Stories Behind the Gods and Heroes Greek mythology is a captivating exploration of the exciting world of gods and heroes, where stories […]